Opinions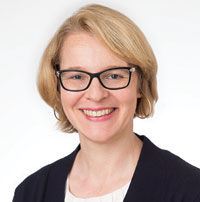 Blog: The Well-Laid Table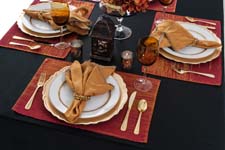 Le Souk
Natalie Engelhardt is a former L'Oreal marketing executive who has hit upon a consumer need that more seasoned home furnishings executives--despite all their talk about addressing consumer lifestyles--have missed.
Engelhardt is the founder of TableSwoon, a brand-new company that sells table-setting kits. A table-setting kit contains all the accessory pieces consumers need to set a beautiful table around the white dinnerware they probably already own. Each kit includes placemats, chargers, napkins, napkin rings, centerpieces and accessories, enough for four people, all curated in one box.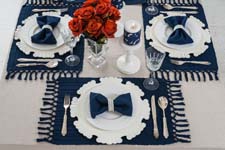 Midnight Blue
Each of the five initial kits is based on a different color palette and a different theme (navy and white, Asian-inspired, and so forth), so, Engelhardt promises, "there is something for everyone." Products are sourced from a variety of places, including the U.S., and are packaged and shipped from the company's headquarters in New York.
The kit retails for $109 and everything in it is re-usable. Engelhardt is part of a large extended family that got together for dinner in Engelhardt's Long Island home every Friday night. Engelhardt said her mother would put together "amazing tables" and friends and family would often ask for her help and advice when it came to arranging their own. "It doesn't come naturally for everyone," Engelhardt said. "People are investing a lot in their basic white dinnerware. People were saying they wanted to switch it up but didn't know how."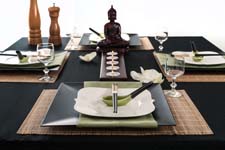 Now and Zen
Engelhardt evidently has the same creative knack as her mother. With her hunch that she was on to something, she quit her job at L'Oreal, launched TableSwoon, and debuted the first five kits at the New York International Gift Fair last August. The initial response was positive, and Engelhardt has sold her product to a number of smaller, specialty retailers online who have started receiving product this week.
This Saturday Engelhardt will be one of the first non-food vendors to showcase her wares at Smorgasburg, a trendy food flea market that takes place every Saturday in Williamsburg, Brooklyn, and Sunday in DUMBO, Brooklyn, now through November. It attracts artisan food purveyors as well as big-name New York restaurants, and Engelhardt is excited at the marketing possibilities.
Whether Engelhardt's idea will catch fire in a big way is unknown, but she deserves credit for a concept that is both sensible and creative and addresses a problem that others have overlooked. - Allison Zisko