Retail Sales Slip in May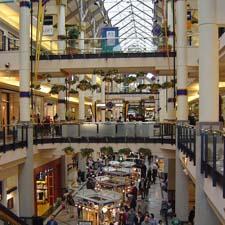 WASHINGTON-Sales at U.S. retailers finished May at $362.5 billion, down 1.2 percent from April sales, according to the monthly report from the U.S. Census Bureau released this morning.
Although May sales fell back in comparison with April, they still rose 6.9 percent compared to May of 2009. Looking at the different distribution channels, sales at furniture and home-furnishings stores rose 1 percent in comparison with April and were 5.3 percent ahead of May of last year. Sales at department stores (excluding leased departments) were down 1.8 percent month to month and declined 2.8 percent from last year's May total.
Analyzing these figures, the National Retail Federation described May sales as "a small speed bump" in the U.S. retail industry's road to recovery. "May retail sales results represent a reminder of the uncertainty that still exists in the economy," said Matt Shay, the association's president and chief executive officer.
Rosalind Wells, NRF's chief economist, added, "Even though May sales were not as strong as previous months, we remain encouraged by the steady pace of the economic recovery. Ultimately, consumer momentum will be tied to our economy's ability to add private-sector jobs."
Rem-Fit Unveils Innovative Smart Pillow at Las Vegas Market

   More Videos
Tweets by @HFNmag