Dallas Announces Best Visual Presentation Award Winners
Posted on 
January 22, 2015
 by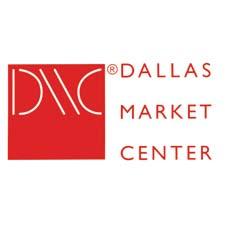 DALLAS-Dallas Market Center has recognized exhibitors at its recent January Total Home & Gift Market with fresh, innovative and creative displays with Best Visual Presentation Awards. The awards are given out twice a year.
The Best Visual Presentation winners are:
World Trade Center
2nd floor - Grace Direct
3rd floor - Park Hill Collections
4th floor - Sage & Co.
5th floor - Codarus
6th floor - Global Views
7th floor - Primrose Collections
8th floor - Classy Baby, Inc.
9th floor - J. Mackie & Associates
10th floor - Aidan Gray Home
11th floor - Ambella Home Collection
Trade Mart
1st floor - Demdaco
2nd floor - Two's Company, Inc.
3rd floor - LBL Lighting
4th floor - DVI Lighting
International Trade Plaza
1st floor - Craig Bachman Imports
2nd floor - The Botanical Mix
Shared Showrooms
Gourmet (WTC 1st floor) - Nate & Sassy's
KidsWorld Studio (WTC 8th floor) - Robin Wren Designs
Outdoor Living (The Plaza 1st floor) - Pine Cabin Gallery
Dallas Temp Show
Bath & Body - Baker & Benton Apothecary
Boutique 2Go - Gypsy Junkies
Cash & Carry - Winter Lennon
Design - NuOp Design
Fashion - Johnny Loves June
Foodie - Big Little Fudge
Furniture - Ballou Dawg Furniture
Garden & Outdoor - Tom's Home and Garden
Gift - I'm So Glad
Handmade Gift - Missy MadeWell
Handmade Fashion & Accessories - Kjun Home
Holiday & Floral - Family Life
Home - Old World Antieks
Kids - Lucy Darling
Lifestyle - Knollwood Lane
Luxury Home - Rojo 16
Paper & Party - Faux Designs
Red Haute - Anna Nova
Team Spirit - Calamity Jane's
Vintage Fashion & Gift - Rodeo Royalty
Vintage Home - The Seed Box Antiques
Western Home - Smallwood Management Company
Christmas HQ
Allstate Floral - The Plaza 2nd floor
advertisement
advertisement
Tweets by @HFNmag