Unilever Acquires Blueair
Move complements Unilever's water purification business
August 16, 2016
,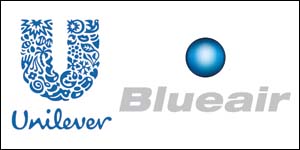 LONDON-Unilever has agreed to purchase Blueair, the manufacturer of air purification systems, joining two companies involved in creating a healthier environment.
Terms of the acquisition were not disclosed. Blueair posted sales of $106 million in 2015, and markets its products in more than 60 countries and has a leadership position in the air purification category in the United States, China, India, Japan and South Korea, said the Unilever statement. "This significant venture in air purification will further complement Unilever's existing water purification business," the statement added.
"The Blueair brand and products are widely known and represent exceptional quality and design, as well as superior capacity and performance," said Nitin Paranjpe, president of Unilever's home care business. "Blueair was founded on the belief that business should be a force for good in society, which is shared by Unilever."
Bengt Rittri, Blueair's founder and president, and Herman Pihltrad, the company's COO, will remain in their current posts.
"We are saying yes to leveraging the help of Unilever—one of the world's most admired corporations for its sustainability practices—to help Blueair take the next step to become a truly global provider of its health-enhancing air purifiers," said Bengt Rittri, founder and president of Blueair. "Moving forward, Blueair will be geared to help potentially billions of people rather than millions to create safer, healthier indoor environments as air pollution rises worldwide."
Rittri also said Blueair will continue to operate under its existing brand name in all its markets. A closing date for the deal was not given in either company statement.
This is the second acquisition by Unilever this month. On Aug. 8, the company closed on its acquisition of Dollar Shave Club, the manufacturer of men's personal care products.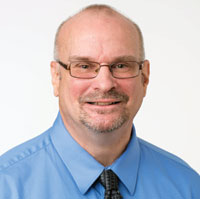 David Gill
|
Senior Editor
dgill@hfnmag.com
SPONSORED: Abbyson's Fashion-Forward Collections Shine in High Point

   More Videos
Tweets by @HFNmag