Stein Mart, Bon-Ton Stores, Lavit, Blueair, Talalay Global and Andis Announce Personnel Moves
Stein Mart President and Chief Merchandising Officer Brian R. Morrow has resigned
Posted on 
November 6, 2015
 by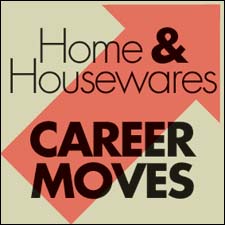 Stein Mart President and Chief Merchandising Officer Brian R. Morrow has resigned to accept a position at another company. The company has initiated a search for a new chief merchandising officer. "We thank Brian for his assistance in leading our merchandising efforts over the past six years and we wish him well in his new endeavor," said Jay Stein, CEO. "Brian helped us develop a talented merchandising organization, which will continue to serve us well."
Nancy A. Walsh has been appointed executive vice president and CFO of Bon-Ton Stores, effective Nov. 9. Walsh will have responsibility for accounting, treasury, tax, credit, investor relations, legal and internal audit. She most recently served as senior vice president of finance at Coach Inc. where she was chief risk officer, vice president of finance and CFO of its worldwide wholesale division.
Housewares industry veteran Jim McCusker has been promoted to the newly created position of COO of Lavit, the manufacturer of single-serve cold beverage systems. McCusker oversees the company's commercial and residential businesses, and is responsible for production, sales, research and development, and advancing the Lavit brand in the United States. He reports directly to Gian Matteo Lo Faro, Lavit's founder and CEO. Prior to this appointment, McCusker had served as president of the company's retail division. Before joining Lavit in 2013, he was founder and president of Vianté Home Products, the producer of small electrics. Before that, he was founder and president of De'Longhi's U.S. division, leading that unit for 28 years.
Blueair has named Magnus Koch CFO, responsible for being a strategic partner to the CEO, Bengt Rittri, by helping to balance growth and profitability. Koch's past international business and consumer market experience includes management roles in a number of companies, including IBM Sweden, PriceWaterhouseCoopers and Ericsson.
Mattress company Talalay Global appointed Jose Botello to the newly created position of director of west component sales, reporting directly to Jeff Gober, executive vice president. In his new role, Botello will be responsible for further developing the western part of the country, working with current customers and looking to add accounts with regional manufacturers. For the past three years he was an account manager with FXI, managing a direct sales territory for polyurethane foam products in California and Denver. Prior to this position, he was an account manager at Carpenter Co., where he was responsible for a sales territory in California.
Danielle Gallo has joined Andis as marketing product manager. Gallo is in charge of developing products from inception to the market and works across the organization to create and meet the company's overall strategic product plan. She reports to Karen Formico, vice president of market, and has succeeded Al Arends, who has left the company for another position. Before coming to Andis, Gallo held positions at Brady Corp., from product marketing specialist to senior product marketing specialist and finally global product manager.