Bon-Ton Loss Grows in Q2
Net sales and same-store sales fall
Posted on 
August 20, 2015
 by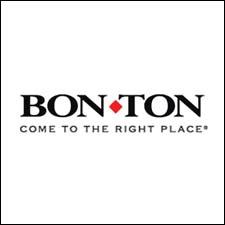 YORK, Pa.-With sales slipping, The Bon-Ton Stores saw its second-quarter net loss expand from $36.2 million last year to $39.6 million this year.
Net sales were down 1.4 percent to $555.4 million, including a 1.3 percent drop in same-store sales. Kathryn Bufano, Bon-Ton's president and CEO, attributed the sales shortfall to unseasonably cool weather during the quarter, which affected seasonal merchandise, and weakness in overall store-traffic trends.
Bufano also said Bon-Ton was encouraged by improvements in sales in certain core categories (not identified) and in its private-label business. "We drove higher merchandise margins while we managed our inventory well, ending the quarter with on-hand inventories flat to last year on a comparable-store basis and moving in the right direction to achieve our inventory reduction goal by the end of the year," she said.
Gross margin rose 24 basis points to 36.8 percent. Selling, general and administrative expenses were down by 0.3 percent but rose 44 basis points as a percentage of sales, to 38.7 percent.
Looking ahead, Bon-Ton said it now expects same-store sales to rise by from 1 to 1.5 percent for the full fiscal year. "We will continue to prudently manage our business while we remain focused on the continued execution of our strategic initiatives to drive improved sales productivity and EBITDA growth over the long term," Bufano said.
advertisement