Brazilian Pavilion to Expand at Housewares Show
Posted on 
January 29, 2014
 by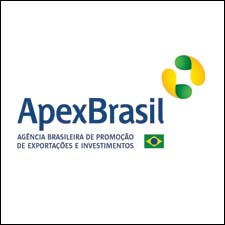 SAO PAULO-The Brazilian International Pavilion of this year's International Home + Housewares Show will feature more than 30 co-exhibitors, more than twice as many as last year.
Organized by the Brazilian Trade and Investment Promotion Agency (ApexBrasil), the pavilion will represent four trade associations which will be seeking to expand exports of Brazilian products. This will be the 10th year of participation by the Brazilian Plastic Institute, which leads the Think Plastic Brazil project. This year, the pavilion will enlarge to include vendors from Glass Brasil (glass and porcelain products), Metal Brasil (metal housewares) and Lux Export (lighting).
Marco Wydra, executive manager of Think Plastic Brasil, said the 17 companies that took part in the pavilion in 2013 realized more than $400,000 in sales during the show and more than $3 million in after-event sales. "We know we can break this record in 2014," Wydra said.