Cuisinart Garners Marketing Awards for Mobile App and Bridal Registry Brochure
Posted on 
February 9, 2012
 by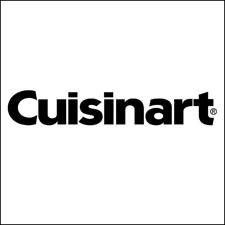 STAMFORD, Conn.-Cuisinart has been honored with marketing and communications awards from the League of American Communications Professionals (LACP) and the Association of Marketing and Communications Professionals (AMCP) for its KitchenSync mobile application and its Bridal Registry Brochure.
The KitchenSync app received the Bronze LACP Spotlight Award. Compatible with iPhones, iPads and Androids, the app allows consumers to create their own customizable recipes, and to search for hundreds of recipes that can be shared, saved or cross-referenced. It also enables consumers to create shopping lists, add items to a virtual pantry and receive the Cuisinart recipe of the day.
The Bridal Registry Brochure took the Gold Hermes Award from AMCP. The brochure is designed to educate brides and grooms on Cuisinart products, and is aimed at encouraging them to register for these products. Appliances such as coffeemakers, toasters, ice cream makers and stand mixers are highlighted in the brochure.
advertisement
advertisement
Tweets by @HFNmag