Burlington Q1 Net More Than Doubles
Burlington's first-quarter net income more than doubled
Posted on 
June 9, 2015
 by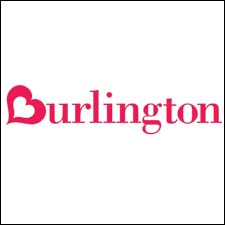 BURLINGTON, N.J.-Improved margins and a deep cut in interest expense helped Burlington Stores to a 118.2 percent gain in first-quarter net income, which totaled $25.7 million.
Gross margin in the quarter, which ended on May 2, jumped 165 basis points to 39.7 percent. Interest expense was slashed by 44.2 percent, thanks to a refinancing of the debt and payments on the principal made last year.
Net sales rose 4.8 percent to $1.2 billion, including a pickup of 0.8 percent in same-store sales. Selling, general and administrative expenses increased by 8.8 percent in dollars and 116 basis points as a percentage of sales, to 31.9 percent.
Tom Kingsbury, Burlington's chairman and CEO, said, "While our comp sales were positive for the ninth consecutive quarter, we were negatively impacted by the timing of IRS tax refunds, lower markdown sales due to significantly less markdown inventory, increased store closures due to weather and receipt flow issues in three key Easter businesses. With that said, I am optimistic about our business as comparable-store sales have accelerated, and we are in a great inventory position to take advantage of the many opportunities we see in the marketplace."
Looking into the second quarter, Burlington said it expects net sales to rise by from 7 to 8 percent, with a same-store-sales gain of from 3 to 4 percent. For the fiscal year, net sales is projected to increase by 6 to 7 percent, with a same-store sales pickup of 2 to 3 percent.