Deloitte: Holiday Sales Heading Up
Posted on 
September 24, 2014
 by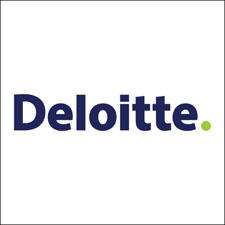 NEW YORK-A modest gain in retail sales for the coming holidays is in the offing, according to a forecast from Deloitte, the retail consulting firm.
The company said holiday sales should rise by from 4 to 4.5 percent over last year's holidays, reaching between $981 billion and $986 billion. Deloitte's measure encompasses retail sales for the November-through-January period, and leaves out sales of motor vehicles and gasoline. Last year, holiday sales grew 2.8 percent over the prior season.
This increase includes an expected gain of 13.5 percent to 14 percent in nonstore sales, which include the online and mail-order channels.
Daniel Bachman, Deloitte's senior U.S. economist, said, "Income, wage and job growth are positive indicators heading into the holiday season. Debt levels remain at historical lows, and stock market gains coupled with increasing home prices have a wealth effect on consumers, which may encourage increased spending compared with prior years."
Looking specifically at online, Alison Paul, vice chairman of Deloitte and leader of its retail and distribution sector, said there will be greater sales opportunities through digital interactions through both virtual and physical store channels. "Our research indicates that 84 percent of shoppers use digital tools before and during their trip to a store," Paul said. "Additionally, those shoppers convert, or make a purchase, at a 40 percent higher rate than those who do not use such devices during their shopping journey."
Deloitte added that these "interactions" will influence 50 percent of retail store sales during the holidays. "Retailers should focus on the right functionality, rather than more functionality, when creating digital experiences this holiday season," Paul said. "Rather than offer their full e-commerce site on a mobile device, for example, retailers may be more effective by helping consumers compare prices, scan through local assortments and navigate the store."
advertisement