Donny Osmond Home Teams up with Art Trends
The fine art line will debut at High Point Market
Posted on 
March 31, 2016
 by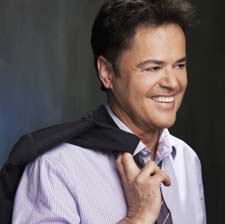 ATLANTA—Donny Osmond Home has added another licensing agreement to its portfolio, partnering with Art Trends for a line of fine art. The collection will debut next month at High Point Market in the Coaster showroom.
"Adding artwork to any room is an essential part of creating a home," said Osmond. My wife "Debbie and I love the way artwork adds interest and personality to our own home. Art Trends brings that important element to our brand. We are expanding our retail presence and this new partnership significantly helps create that gallery environment."
"Donny and Debbie have been completely hands on in the design process from start to finish," said Janet Guy, owner of Art Trends. "They have a vision for the brand that creates a beautifully orchestrated picture. It's so wonderful to be a part of creating environments that invite a feeling of family and the 'good life' at home."
Deb Wallace, licensing agent and brand manager for Donny Osmond Home, added "The Art Trends mix of exceptional artwork brings a beautiful dimension and unique value to the Donny Osmond Home catalog of furniture, lighting, rugs and decor."
Licensed lines in the Donny Osmond Home collection first launched to the market in January 2014.
advertisement
advertisement
Tweets by @HFNmag