GoodWeave Grows Better
The nonprofit organization expands its mission as it nears its 20th anniversary.
By Andrea Lillo

Tapish women and other workers at both Tapish and Goodweave's Afghanistan programs.
Coming on 20 years since GoodWeave first launched as RugMark in December 1994, the organization has directly rescued 3,500 kids and educated 12,000 children since its beginning. Now working with 132 importers globally and 160 exporters in India, Nepal and, most recently, Afghanistan, GoodWeave continues its mission to rid the handmade carpet industry of child labor.
GoodWeave has grown in scope as well. It debuted its first weaving facilities to train and empower women, and continues to explore other countries into which it can expand. It has also started looking into how the GoodWeave model might fit other industries besides the rug category.
"GoodWeave has had a profound impact on the problem of child labor in the carpet industry and beyond--not just through all of the companies who are now our partners, but also through those who have taken action in other ways because GoodWeave shined the light on the problem," said Nina Smith, executive director. She estimates that GoodWeave's U.S. market share grows 20 percent annually.
Established in India and Nepal for years, GoodWeave added Afghanistan to its list of countries after rug manufacturer Ariana joined its organization in 2012. "We were thrilled when Ariana became a partner, for so many reasons," said Smith, one being that "they are so committed to change within the Afghan community."
The partnership also resulted in another first: GoodWeave's inaugural weaving training center, which was jointly started with Ariana in Afghanistan last year and teaches women to become weavers. "So much production is spread out and is home based" in that country, Smith said, making it harder to monitor working conditions and product quality. (GoodWeave has been a full member of the International Social and Environmental Accreditation and Labeling Alliance (ISEAL), which focuses on good practice standards such as transparent operations and good working conditions, for three years.) "Labor conditions are almost always better in a centered facility."
Called Tapish, which means "rhythm" in Dari, the new training center not only fills the need for weavers, but also allows women to hold management and design positions as well. The facility also provides day care for the children of employees, as the lack of it has been another impediment for workers. Now that the Kabul-based center is up and running, the project is officially over for GoodWeave, and is solely in the hands of Ariana. There are about 120 female employees currently at the facility.
The weaving facility in Afghanistan led to a similar project in Nepal, where "there is a huge need for weavers," Smith said. A feasibility study showed that there are 10,000 weavers needed in Nepal's carpet industry, as many workers go overseas instead to find work. The facility was "born out of this idea that there is a demand for well-trained weavers; it's been an unstable work force these days."
A slightly different model from the Afghan location, the new center in Nepal is a rented factory that GoodWeave is managing itself. And where Tapish is a training and production center, the Bhaktapur, Nepal-based facility trains both weavers and dyers, who are then placed into GoodWeave facilities in the region. About 50 women made up the inaugural class that was graduated earlier this year, and the next project will have 250 women, she said.
Forty percent of Nepalese rugs imported into the U.S. are GoodWeave-certified, based on dollar volume, Smith said. It's a significant number, she said, "but there's still a lot of work to do. If we got other importers on board it could really have impact"--in India as well as Nepal, she added. Retailers are also important partners with GoodWeave; among them are Macy's, Germany's Otto Group and Harrods.
Other regions GoodWeave hopes to expand into include Pakistan and China, and it's in initial discussions with Chinese agencies, Smith said. It also recently received a four-year grant to expand its work in Afghanistan.
GoodWeave believes its model can work in a number of other industries, including the silk industry. Currently, because of one of its funders, it is working on one such project, incorporating its expertise in the brick kiln industry in Nepal, Smith said. In this instance, "there's a lot of overlap with the carpet industry," such as informal working environments and workers coming from similar regions, she said. "It's an exciting opportunity for us."
But it's not all business, as Smith sees the lives GoodWeave touches. Early this year, for example, Smith learned that a formerly trafficked boy named Akkas, who was rescued from child labor when he was nine years old, was recently reunited with his family. GoodWeave had been looking for his family for more than five years. "The fact that we finally found his family affirmed for me that our mission and practices are successfully being carried out at all levels of our organization and in the very best interest of children--no matter how difficult."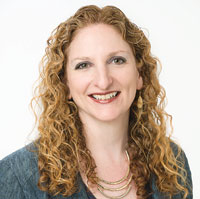 Andrea Lillo
|
Senior Editor
alillo@hfnmag.com
Video: Color Comes on Strong at High Point Market

   More Videos
Tweets by @HFNmag