HGTV Home Makes it Easy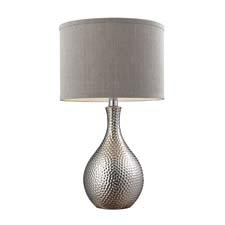 By Duke Ratliff
With the power of millions of dedicated consumers behind it, HGTV has unveiled HGTV Home, a wide collection of furnishings designed to simplify the home-decorating process.
More than 35 million people--11 percent of the U.S. population--tune in monthly for home and garden advice on HGTV. And more than five million unique monthly visitors engage with HGTV.com.
"Our goal is to inspire the consumer, spark her imagination and provide her with the tools to complete her design transformation," said Ron Feinbaum, general manager of consumer products for HGTV.
HGTV Home is comprised of furniture in partnership with Bassett Furniture; lighting from E.L.K. Group International; flooring from Shaw Floors; bedding from Victoria Classics; mattresses from Serta; and paint from Sherwin-Williams.
HGTV, known for its do-it-yourself projects, provides consumers the trust and confidence to make a home furnishings purchase, said Brad Smith, E.L.K. Group International's CEO.
"[HGTV] makes it easier for the buyer and the consumer," Smith said. "They demystify the process. It gives the consumers freedom within a style."
Furniture is the most recent addition to HGTV Home. More than 300 pieces make up the initial introduction. Each collection is designed to fit the lifestyles and life stages of the most home-focused consumer, notably Baby Boomers and Generation X.
Meadowbrook Manor, Water's Edge, Classic Chic and Woodlands are the first four collections in HGTV Home's furniture offerings. Meadowbrook Manor updates traditional style with continental flair; Classic Chic recalls the glamour of Hollywood's heyday; Water's Edge is an updated cottage style; and Woodlands refines rustic design.
The goal is for HGTV Home to have as many as 10 collections, with one collection to debut at nearly every furniture show at High Point Market and Las Vegas Market, according to Renee Loper, Bassett's vice president of independent retail business & marketing.
The furniture collections will debut at retail in mid-September, starting with a Wolf Furniture store opening in the Washington, D.C., area.
An HGTV show house decorated with HGTV Home items will highlight the Knoxville, Tenn., Parade of Homes scheduled for the end of September. Knoxville is where Scripps Network, the parent company of HGTV is based. "An entire home of HGTV items will demonstrate just how easy it is to replicate and experiment with a style," Loper said. "Consumers watch shows and think, 'no way can I do that.' But we make it easy for the consumer. We make it easy for the retailers too."
E.L.K. Lighting debuted portable lamps this past January at the Dallas Lighting Market, and will debut 75 fixtures next January. The company has already introduced 60 portable SKUs, with another 36 coming at October High Point.
"We did lamps first because of the point-of-purchase aspect," Richards said. "They provide instant gratification."
Richards said that the HGTV brand name is particularly helpful in the lighting category. "There's not a lot of name recognition in lighting," he said. "HGTV makes people comfortable."
The portable collection is just starting to hit stores. "The reaction is such that some items will become best sellers for the company right off the bat," Richards said.
The new license complements E.L.K.'s other licensed brands, Trump and Biltmore.
"We don't want to compete on a commodity level," Richards said. "People are willing to pay more to get that value."
The HGTV flooring line launched in January 2011 and nearly doubled at the most recent High Point Market. The rug collection now includes 132 rug designs.
"The HGTV Home brand gives our retailers a strong consumer brand that they recognize and trust," said Heather Yamada, marketing manager, Shaw Floors. "The HGTV Home brand is one that they know and instantly understand. With this flooring collection, we want to give consumers a good variety of stylish products to choose from in all categories without overwhelming or complicating the shopping experience."
The HGTV Home Flooring by Shaw collection features carpet, area rugs, hardwood and laminate. Shaw showcases the brand in all categories at independent flooring retailers with each category on its own display. Shaw recommends that the entire collection be merchandised together so that the consumer can shop the complete collection of products. Area rug retailers and furniture retailers sell only the area rug collection and merchandise the HGTV Home Flooring by Shaw area rugs in full-size rugs, Yamada said.
HGTV Home
Furniture: Bassett Furniture
Lighting: E.L.K. Group International
Flooring: Shaw Floors
Bedding: Victoria Classics
Mattresses: Serta
Paint: Sherwin-Williams
SPONSORED: Abbyson's Fashion-Forward Collections Shine in High Point

   More Videos
Tweets by @HFNmag