Home Spending to Trend Up During the Holidays
Keybanc research cites positive economic indicators
Posted on 
November 23, 2015
 by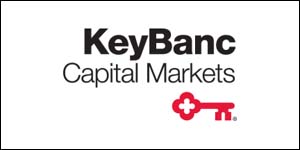 NEW YORK-Home-related spending is in a position to outperform spending on other retail categories for the upcoming holidays, according to a report from Keybanc Capital Markets.
"Housing turnover and other leading indicators of home-related spending have trended positively in recent months," said a research note issued by the financial services firm.
The research cited several positive economic factors, including healthy employment growth and higher average real earnings year over year. Keybanc also estimated that consumers have saved an average of $700 per person on lower gasoline prices thus far in 2015.
There are some concerns, however, including "notable softness in Texas and slower [retail foot] traffic in general." according to Keybanc. "Looking forward, we do have concerns that the consumer does not appear to be spending the savings that have been realized from lower gasoline prices or wage increases that have occurred thus far in the year."
The note also said Black Friday is turning into Black November, with e-commerce taking increasing share of spending on this key shopping day. "While we are less concerned about this for the overall holiday season, we are concerned data points coming out of Black Friday weekend may be negative, particularly as we have seen some increase in e-commerce promotions in recent weeks," the note said.
advertisement
advertisement
Tweets by @HFNmag