Inc. Magazine Names Surya to 500/5,000 List
Posted on 
August 23, 2011
 by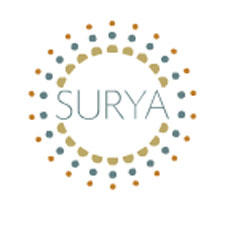 ATLANTA-Surya, a leading manufacturer of area rugs and home accessories, has been named to Inc. Magazine's Inc. 500/5,000 list, one of the few firms in its industry to make the list of America's fastest-growing, privately held companies. The company came in at #3,446, and the magazine reported Surya as having 52 percent growth for the past three years and 2010 revenue of $35.6 million.
Even with the recession, Surya has experienced double-digit expansion annually from 2004 through 2011, said Satya Tiwari, Surya's CEO, and he expects that trend to continue.
"It is a great honor to be named to the Inc. 5,000 list of the fastest-growing companies in the country," said Tiwari. "At Surya we pride ourselves on providing our customers with high quality and innovative designs for all of our products and receiving this honor shows that our customers are taking notice. We feel our strategic growth will continue because of the strong partnership we have forged with our clients, who comprise 75 percent of the largest furniture retailers."
Surya will be recognized for its honor at the 30th Annual Inc. 500/5,000 Conference and Awards Ceremony next month in Washington, D.C. Surya's profile on the Inc. 5,000 list can be seen at inc.com/5000.
advertisement