Royal Heritage Acquires KMK Health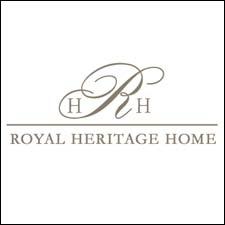 NEW YORK-Royal Heritage Home has purchased the assets of KMK Health, a supplier of allergy-relief and -control products through its allergyasthmatech.com website.
The acquisition augments Royal Heritage's growing presence in allergy-related products. In recent years, the company has added National Allergy, Allergy Control Products and Allergy Guard Direct--all vendors in this product category--to its portfolio in this category.
As part of the deal, Kenneth Krugman, former owner of KMK, is joining Royal Heritage as general merchandise manager for its allergy prevention business. This unit is based in Duluth, Ga.
Royal Heritage's websites have more than 400,000 unique visitors each month, and provide allergy mattress protectors, HEPA air purification systems, sinus relief products, bed bug treatments, respirator masks, water filters and asthma products direct to consumers. It also sells the line at wholesale and uses a network of more than 22,000 allergists to promote the line.
Jeff Tauber, president of Royal Heritage, said that with the KMK acquisition in place, the company will now make its allergy products available through mass retailers. It will do so while maintaining the direct-to-consumer channel. "The two can work side by side," Tauber said in an interview with HFN.
Tauber added that the allergy products segment now accounts for 30 percent of Royal Heritage's business. The company's decorative bedding business, which includes bed ensembles licensed with Colonial Williamsburg, still represents the lion's share of its sales, he said.
Rem-Fit Unveils Innovative Smart Pillow at Las Vegas Market

   More Videos
Tweets by @HFNmag