HSNi Net, Sales Fall in Q1
Company to continue effort to reposition its brands
Posted on 
May 5, 2016
 by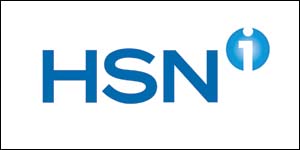 ST. PETERSBURG, Fla.-Reflecting what CEO Mindy Grossman termed the "volatile retail environment," HSN Inc. reported declines in both net income and net sales in its fiscal first quarter ending on March 31.
Net income dropped 15.2 percent to $28.6 million, as net sales fell 3 percent to $816.8 million. Sales in the company's HSN and Cornerstone brands were both down, by 4 percent and 1 percent, respectively. HSNi attributed a large portion of the sales decrease in HSN to the conclusion of a direct-response television marketing campaign during the quarter, while Cornerstone's top line reflected reduced sales in apparel brands due to a decrease in catalog circulation.
Gross margin was down 22 basis points to 35.4 percent. Selling, general and administrative expenses fell 1.2 percent in dollars but gained 50 basis points as a percentage of sales, to 28.1 percent. Interest expense ballooned by 25.8 percent.
Grossman said HSNi Inc.'s efforts to reposition its brands will be key to the company's efforts to create top-line momentum going forward. "Restoring top-line growth remains our top priority as we make progress in re-energizing certain merchandising categories and brands that we believe will build momentum at HSNi as the year progresses," she said.
Also important in this effort is HSNi's focus on optimizing its digital platforms. "We are confident that as we accelerate our differentiated product pipeline, expand our content and reach and leverage new partnerships and platforms, we will be well positioned for long-term sustainable growth," Grossman said. Last year, HSN finished 31st on HFN's list of the top 50 retailers of home furnishings sales, with $1.3 billion in 2014 home furnishings sales.
advertisement
advertisement
Tweets by @HFNmag