Nordstrom Enhances Drop-Ship Program with Dsco Investment
Nordstrom and suppliers can share data on inventory levels
Posted on 
July 12, 2016
 by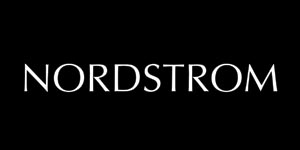 SEATTLE—Nordstrom has invested in Dsco, a supply chain integration platform, to help manage inventory, order fulfillment and drop shipments for Nordstrom.com.
Dsco is transitioning Nordstrom's drop-ship supply chain into the Dsco supply network so that the retailers and its suppliers can seamlessly communicate information about inventory levels and other data to each other. Nordstrom had been working with Dsco prior to its investment in the company.
"When customers shop online with us they should feel confident knowing what they ordered is available and will ship in a timely manner," said Teri Bariquit, executive vice president, Nordstrom Merchandising Group, in a statement. "We're impressed by Dsco's innovative approach to improve the online experience and as the Dsco network grows we'll be able to further reduce complexity with our brand partners across our supply chain."
In its drop-ship operations manual for suppliers that went into effect about two weeks ago, Nordstrom said its goal for the program is exceptional customer service. "Today, customers seek out service in new ways with speed, convenience, innovation and personalization becoming cornerstones of the customer experience," it said. The drop ship program offers consumers access to products not carried by Nordstrom's brick-and-mortar stores or online.
Suppliers benefit, according to Nordstrom, by being able to test new products, build brand awareness, capture missed sales opportunities because of better inventory coverage, and drive additional sales in warehouse items. Nordstrom also said in the manual that it usually buys more over the course of the year from drop-ship suppliers than from those not participating in the program. Suppliers are required to pick and pack; Nordstrom pays for shipping fees via UPS.
"The retail supply chain is one of those big, cumbersome problems that nobody has had the patience or drive to fix, but the status quo also takes tremendous manpower and a financial toll on retailers and, especially, suppliers," said Jeremy Hanks, CEO of Dsco. "Nordstrom is aware of this dynamic and, like us, has realized that supply chains must evolve for retail to stay on top."
advertisement
Donny Osmond Home Adds Decorative Accessories

   More Videos
advertisement
advertisement
Tweets by @HFNmag