The Omnichannel Retail Race
Retailers are amping up their digital commerce, but it's unclear how much progress they're actually making
May 10, 2016
,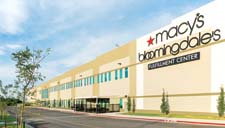 Macy's recently opened fulfillment mega center in Tulsa, Okla. All stores are also equipped to be online fulfillment centers.

By David Gill
It is one of the most crucial questions surrounding the U.S. retail industry today: How can traditional brick-and-mortar retailers survive with pureplay online retailers such as Amazon, Wayfair and Overstock.com gnawing away at their market share? The question is particularly important when it comes to home furnishings retailing.
For one, the global online market for home furnishings will experience a compound annual growth rate of 19.45 percent over the next four years, according to Technavio research, which at press time released its study titled "Global Online Home Décor Market 2016-2020." Key players in the growth will be Amazon, Bed Bath & Beyond, Ikea and Wayfair, according to the research, which noted other prominent players in the online home boom would be Ashley Furniture, ATG Stores, Cabela's, Carrefour, Costco Wholesale, Herman Miller, Home24, J.C. Penney, Otto, Sears Holdings, Target, Tesco and Walmart.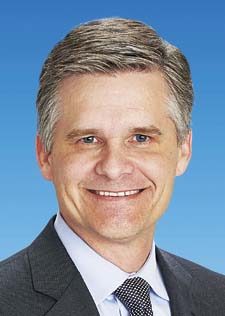 Brett Biggs, Walmart: Walmart has made "a lot of foundational progress" in its omnichannel business.
Meanwhile, in a recent article in CIO magazine, Carl Prindle, CEO of e-commerce services provider Blueport Commerce, identified furniture and home décor as "hot" categories for e-commerce this year. "Furniture was a surprising e-commerce winner during the 2014 holiday season, and online sales have continued to trend upward in 2015," Prindle said.
The answer for the traditional big-box retailers has been to ramp up their online operations. For the past several years, these retailers have plowed money and other resources into creating and then upgrading their capabilities to sell products on their websites, as well as in their stores.
In the process, the big boxes and all of retailing have evolved into a combination of boxes and digital. Consumers have been the primary drivers of the change by altering their shopping habits from periodic trips to the mall to browsing and buying on their computers, tablets and phones—how, where and when they want.
For all the money that the big boxes have already spent on "omnichannel," they still have so much more to invest in the years ahead, according to Bill Davis, innovation and transformation group domain consultant on e-commerce and cross-channel strategy/execution with Tata Consultancy Services. "We are in the early innings of a nine-inning ball game," Davis said. "For the larger retailers, it takes time to turn those ships, so while all of them have started down the path, the journey is just getting started." (See sidebar, below, for Davis' definition of omnichannel versus multichannel.)
This makes the omnichannel process more complicated because the effort for the big boxes has come at a price. The relatively weak performances in the 2015 fiscal year by several major retailers can be traced, in part, to the amount of money they have already invested in e-commerce capabilities.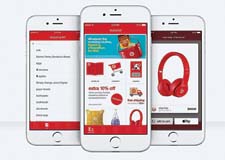 The Target app for smart phones. The retailer's digital channels are influencing sales both in-store and online.

The Cost of Omnichannel
Take Bed Bath & Beyond. In his research note on the company's fourth-quarter and fiscal-year performance, Brad Thomas, analyst with KeyBanc Capital Markets, said the retailer's investments in its website and information technology "have weighed on margins and profitability, and we believe the company still needs further investments in its website, systems and mobile business." Or Pier 1, whose costs have ballooned because of its efforts to grow its e-commerce business, Thomas said.
Another analyst—Seth Sigman of Credit Suisse Securities—believes that the money plowed by all retailers into omnichannel is "having a pretty meaningful impact on their results. They have invested in IT people, their supply chains and their marketing spends. They have had to be really aggressive with marketing spend because pureplay online retailers like Wayfair have been very aggressive and are spending a lot on advertising."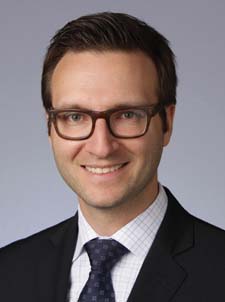 Seth Sigman, Credit Suisse Securities: "The retail sector is still in transition because of the growth of omnichannel, and it's still adjusting."
There is also a non-monetary cost to the growth of online retailing. "The stores are losing traffic," Sigman said. "Consumers are researching more online and spending less time in the stores." And that reduced store time is leading to some stark results. Layoffs of retail personnel at all levels in 2016 are expected to reach more than 37,000, more than double the total from last year, according to a research note from Credit Suisse Securities.
In another sign of softer brick-and-mortar sales, retailers such as Macy's and Pier 1 turned in negative comp numbers last year, 2.5 percent and 0.6 percent respectively. Other retailers who, in years past, were champs in the same-store arena—Bed Bath & Beyond, Walmart and Target, for example—all reported same-store sales numbers in the low single digits last year.
The declines in comp numbers show that, while e-commerce has turned so much of retailing on its head, same-store sales remains a key metric for the industry. That's because the very definition of omnichannel involves the integration of the websites with the physical stores, according to Paula Rosenblum, analyst with RSR Research.
"That means if you sold online last year, it's included in the comp mix," Rosenblum said. "There's so much talk about sales declines in stores, but the stores still have an important part to play in the omnichannel experience for the customer." Sigman added that this is particularly true with home furnishings, especially because of the "showrooming" phenomenon given rise by multichannel and omnichannel shopping. Showrooming is when consumers go to physical stores to see merchandise, then actually purchase it online to get the best price. "Home furnishings is a category where showrooming works well," Sigman said. "You go to the home department to see if anything excites you. It makes the store experience still important to brick-and-mortar retailers."
And Yet ...
As costly as the omnichannel effort is to big-box retailers, most claim to be making progress and are getting closer to being effective and seamless omnichannel retailers.
At a presentation made to the financial community in March, Brett Biggs, Walmart's executive vice president and CFO, said it has made "a lot of foundational progress" in its U.S. omnichannel business. Walmart's e-commerce sales grew 13 percent in its last fiscal year. "We drive 260 million customers a week through our stores," Biggs said. "We're one of the top three ... retail websites online, so we get traffic, good traffic, in both stores and online."
In an interview with HFN, Target spokesman Eddie Baeb said the mass merchant increased its digital sales by 31 percent in its previous fiscal year. "And an even greater percentage of our store sales are influenced by guests [Target's term for its customers] visiting our digital channels," he said.
On a conference call to financial analysts following the close of Bed Bath's fiscal year, Steven Temares, the company's CEO, didn't provide data on the specialty retailer's digital sales, but said the company has made progress in its omnichannel effort. This includes the recent relaunches of its Bed Bath & Beyond and buybuy Baby websites, and the creation of a website for Christmas Tree Shops.
"We now have mobile websites for all the concepts and have created apps for Bed Bath & Beyond and buybuy Baby," Temares said. Bed Bath has also installed improvements to the sites' functionality with better general search and navigation features across its digital channels, he added.
Online sales data at Macy's was also unavailable, but Jim Sluzewski, the retailer's senior vice president of corporate communications and external affairs, told HFN the company has geared itself toward omnichannel in a major way. "We've equipped every store with a fulfillment center, which in effect gives us 805 fulfillment centers," Sluzewski said. "If an item isn't in the store, you can get it shipped from another store or from one of our online fulfillment centers." He added that Macy's has built four "mega-centers" for online fulfillment since 2007, the most recent of which opened in Tulsa, Okla. "In 17 markets, we now do same-day delivery," he added.
At Kohl's, "we're seeing the results on our multiyear, multibillion-dollar investment in digital technology, with online demand driving sales," Kevin Mansell, the retailer's chairman, president and CEO, said during a conference call to financial analysts after the close of the fiscal year. "Online-generated demand was up 25 percent for the year and 30 percent for the fourth quarter. Our Kohl's app was used by more than 11 million customers and [is] growing. Our digital- and mobile-centric Yes2You Rewards Program has quickly become an industry-leading loyalty program, and we now have the opportunity to cultivate that membership base and increase our share of wallet from them by giving them more relevant and more personal experiences to draw them into the brand and back into the store."
On Course with Online
Omnichannel was a key factor in what for J.C. Penney was, in many ways, a fiscal year of recovery, according to CEO Marvin Ellison. He told financial analysts during a conference call after J.C. Penney's fiscal year ended that "we delivered record online sales this holiday season and saw more customers take advantage of our in-store pickup option. This is great because it drives traffic in the stores, and it allows our excellent store associates the opportunity to engage customers and attach an additional sale." Ellison added that J.C. Penney's mobile traffic rose 25 percent and its conversion rate accelerated 60 percent in the fourth quarter.
For Pier 1, e-commerce sales grew in the strong double digits in the last fiscal year, said Alex Smith, president and CEO, on a conference call to financial analysts. E-commerce sales also reached 18 percent of Pier 1's total revenue during the year, Smith said.
Pier 1 spent much of 2015 working through supply chain and inventory problems which were, in part, related to its omnichannel effort. Smith told the analysts, "I'm glad to tell you that we've completed the heavy lifting related to our inventory problems. And in the process, we laid the groundwork to build a more efficient distribution network, helped by our ongoing commitment to inventory turn improvements and our single inventory for both stores and e-commerce."
While the big boxes have moved closer to full omnichannel operations, the fact that the pureplay sites have pushed out so far ahead in e-commerce is making it more daunting for them. "In my view, this is a 10-plus year journey that no retailer will ever finish because Amazon and other pureplay e-commerce merchants keep upping the ante, and no retailer has a crystal ball into what [the pureplay sites] are planning," Davis said. "While the big boxes have addressed the low-hanging fruit—such as buying online and pick up in store, or buy in store and initiate the return online and schedule a carrier pickup—the 360-degree customer view across sales channels (store, online, phone and so on) for retailers is still more myth than reality."
Sigman also said how it will all play out remains unclear. "The overall retail sector is still in transition because of the growth of omnichannel, and it's still adjusting," he said. "Who will the winners be? It's still too early to tell."
What is Omnichannel Retailing, Really?
Bill Davis of Tata Consultancy Services, who has been working in omnichannel retailing for three years and multichannel retailing for 15 years, tracks what he calls the Omnichannel Retailing State of the Union. Here's how he defines omnichannel (not to be confused with multichannel) retailing: "Omnichannel is the logical evolution of multichannel retailing. In multichannel retailing, companies sell through several sales channels, but each—brick and mortar, catalog, e-commerce, contact center, mobile—is independent of the others. In omnichannel retailing, a customer can use more than one sales channel to shop from a retailer for any given transaction. They can buy online and pick up in-store for example, or use mobile in-store to research or make a purchase, or they can buy in-store and initiate a return online. In omnichannel, a retailer is working toward a 360-degree view of its customers' purchases across all channels, in multichannel they're just offering customers a selection of channels to choose between." The fact that omnichannel is an evolution from multichannel means that no single retailer is close to having mastered it today, Davis added.

United Buying Kohl's began reorganizing to unite its store and e-commerce buying and planning teams last year, said Kevin Mansell, chairman, president and CEO. The company is also investing in a new e-fulfillment center and new tools inside its stores to make order fulfillment more efficient and speedier.

Tech and MobilE Apps Further investments, especially in new technologies and mobile, are on Target's to-do list for omnichannel going forward, according to Target spokesman Eddie Baeb. The retailer also has begun testing radio-frequency identification (RFID)—which helps track store merchandise—and "beacon" technology, which provides real-time content through mobile apps about coupons, deals and product recommendations.

Software Rollouts Bed, Bath & Beyond is planning "multiple software releases" to enhance all of a shopper's digital experiences, said CEO Steven Temares. "We also plan to add more places on the web for customers to upload their own personal content, such as images of how they have used our products so that other customers may use them as inspiration," he added. It will also relaunch its mobile apps and streamline its mobile websites.

Fulfillment is Key Macy's omnichannel future lies in continually improving its fulfillment capabilities in its stores, said Jim Sluzewski, senior vice president of corporate communications and external affairs. "We may also need one or two more mega centers. We will also invest aggressively in mobile, building more functionality into the Macy's app. These investments will be ongoing because of the constant changes in retail." Because of this, the company has formed its own software development sector, he said.

In-Store Pickup J.C. Penney began testing pickup of online orders in stores in last year's fourth quarter, and the early results have given it the impetus to accelerate the program. "We also know that our omnichannel customers are quickly shifting to mobile technology," CEO Marvin Ellison said. "We will make the necessary investments to compete effectively in this area of omnichannel."

Online Assortment Expansion During a prerecorded conference call to the financial community at the end of its fiscal year, Brett Biggs, Walmart's executive vice president and CFO, said the goal for this fiscal year is to expand its online assortment, particularly in grocery, and speed up deliveries while continuing to lower operational costs. Consumer response to and acceptance of its websites and mobile apps will be crucial to Walmart's fiscal performance this year, he said.

Pier 1 Focuses on Supply Chain President and CEO Alex Smith said the retailer will leverage its omnichannel model to drive sales in the next fiscal year, improve its operating efficiency and rebuild profitability. "Looking farther out, there will be ongoing supply-chain productivity initiatives which could include network optimization and e-commerce fulfillment from all [distribution centers]," he said.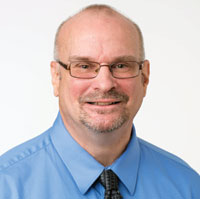 David Gill
|
Contributing Editor
Macy's Discusses Virtual Reality Test at HFN's Omnichannel Summit

   More Videos
Subscribe to
HFN Omnichannel
Receive the news you need to know about the trends in the industry delivered right to your inbox.


HFN's DIGITAL EDITION

October 2017


COVER STORY:

One Kings Lane Flashes Forward

Formerly a flash-sale only website, One Kings Lane—now under the ownership of Bed Bath & Beyond—evolves into a lifestyle retailer with a new physical presence.


ALSO IN THIS ISSUE:

HFN Tech & Omnichannel Study- Although e-commerce shopping is increasing dramatically among consumers, home retailers lag in their current and future tech investments and implementation.
Market Previews: High Point & Tabletop- The newest collections and influencer trends emerge in our High Point Market and N.Y. Tabletop Show special sections.

Subscribe to Digital Edition
Tweets by @HFNmag