Mattress Firm Closes Purchase of Back to Bed, M World Mattress, MCStores and TBE Orlando
Posted on 
October 1, 2014
 by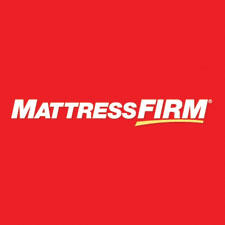 HOUSTON-Mattress Firm has completed the acquisition of the mattress specialty retail assets of Back to Bed Inc., M World Mattress, MCStores and TBE Orlando.
Collectively, these companies operate Back to Bed and Bedding Experts retail stores in Illinois, Indiana and Wisconsin, and Bedding Experts and Mattress Barn stores in Florida. The acquisition adds about 135 mattress specialty retail stores to Mattress Firm's company-operated store base in both new and exiting markets, primarily in the Chicago and Orlando, Fla., metropolitan areas. The purchase price was about $60 million and was funded by cash reserves and revolver borrowings, according to a Mattress Firm statement.
Steve Stagner, Mattress Firm president and CEO, said the acquisition "allows us to secure a strong presence and immediate scale in Chicago, a key strategic market for Mattress Firm, while also increasing our penetration in the Orlando market where Mattress Firm already has a prominent company-operated store base."
The statement added that Mattress Firm expects to rebrand and transition Back to Bed, Bedding Experts and Mattress Barn stores as Mattress Firm stores. It has already begun the process of outfitting the stores with Mattress Firm's "Comfort by Color" merchandising approach, product offerings, point-of-sale systems and sales programs. Stagner said the integration of the new stores should be done by the end of the company's fiscal year, which would be near the end of this coming January.
"Comfort by Color" allows customers to browse a Mattress Firm store and compare different styles and brands based on the comfort level of the mattress. The concept uses yellow for firm mattresses, orange for plush, red for pillow top, green for contoured and blue for personalized.
advertisement