Pier 1 Net Jumps 65 Percent in Q4, Announces Three-Year Growth Plan
Posted on 
April 7, 2011
 by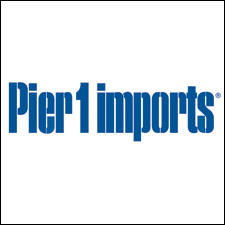 FORT WORTH, Texas-Ending what Alex Smith, president and CEO, called "truly an exceptional year," Pier 1 Imports registered a 65 percent gain in fourth-quarter net income, to $57.1 million.
The home-furnishings retailer is also on the march for more growth. It has formulated a three-year plan that will ultimately transform Pier 1 into a full multichannel retailer through investments in search-engine optimization and improvements in its web site, pier1.com. Also in the plan are improvements in existing stores, expanding the store portfolio and developing infrastructure and technology to enhance its business processes.
Pier 1 managed its strong bottom-line number through increases in net sales and gross margin, and by keeping costs relatively under control. Net sales for the fourth quarter, which ended on Feb. 26, rose 7.7 percent to $426.6 million, while gross margin increased by 385 basis points to 42.8 percent. Selling, general and administrative expenses firmed 5.3 percent but were reduced by 63 basis points as a percentage of sales, to 27.9 percent.
For the fiscal year as a whole, Pier 1's net income gained 15 percent to $100.1 million, on a net sales pickup of 8.2 percent to $1.4 billion. Smith said the fiscal year was part of the retailer's journey away from its troubles of a few years ago. "We have embedded both creativity and rigor into our business, executed our initiatives and strategies extremely well, and have come out of our difficulties a stronger and more effective retailer," he said.
Regarding the three-year plan, Smith said the investments in e-commerce will mean that Pier 1 will be selling online by early summer 2012. The company will also spend on in-store enhancements such as new fixtures and upgraded lighting.
advertisement