Hudson's Bay's Brooks to Retire; New President for Villeroy & Boch
Heritage Home Group names vice president for Lane Venture outdoor, HSNi adds board member
Posted on 
July 8, 2016
 by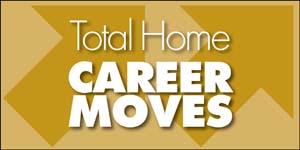 Two longtime retail and tabletop industry veterans have retired, while several other sales, design and executive appointments have been made this week.
Bonnie Brooks, vice chair of Hudson's Bay Co., will retire Dec. 31, culminating a 40-year career in fashion retail and marketing, including eight years with Hudson's Bay. From 2008 to 2012, Brooks served as the retailer's first female president and CEO, directing the transformation of the Hudson's Bay banner in Canada. In 2012, she was named president of the company's department store group with the acquisition of Lord & Taylor, and she became vice chair in 2014. Brooks' career also included 12 years at Holt Renfrew, where she led the retailer's merchandising and marketing functions, followed by 11 years in Hong Kong and the reinvention of the Lane Crawford department stores in Asia. "Bonnie has been a very strong leader who, from day one, was integral to the reinvention of Hudson's Bay," said Richard Baker, the company's governor and executive chairman.
Villeroy & Boch Americas has named Lisa Knierim president and CEO, responsible for the sales and marketing divisions of both bath and wellness and tableware, both for retail business and B2B for hotels and restaurants. Previously Knierim was responsible for home and beauty as a vice president at Panasonic, and also held various positions at Jarden, Black & Decker and WestPoint Stevens. Knierim succeeds Bernard Reuter, who largely built the Americas business for Villeroy & Boch, and has retired.
Heritage Home Group's vice president of sales-outdoor Stephanie Pereira will now lead the sales efforts for the company's Lane Venture outdoor brand. The company also welcomes back Brett French to the newly created position of regional outdoor sales representative, reporting to Pereira. French will be responsible for expanding distribution and fostering relationships with retail partners throughout the Southeast, and industry veteran Paul Oliveira will cover the Northeast region. French brings more than 29 years of experience in the outdoor furniture retail landscape to the role, including 27 years with Lane Venture. Oliveira also served 27 years at Lane Venture.
Loftex USA has named Julie Polich to the newly created position of vice president of design. In her new role, Polich is responsible for all of the company's design efforts, and reports to Gretchen Dale, senior vice president of strategic planning. Before joining Loftex, Polich was vice president of design and product development for Arlee Home. Prior to that, she served as vice president of design for Bardwil Linens, design manager for Revman International and print designer with Spectrum Fabrics.
Fiona Dias has been appointed to the HSNi board of directors. Dias is currently principal digital partner at Ryan Retail Consulting, a global consulting firm, having held this position since January of this year. Previously, she was chief strategy officer of ShopRunner, an online shopping service, and before that, she was executive vice president of strategy and marketing, of GSI Commerce, a provider of digital commerce solutions.
Kevin Brown has been named president of Viking Range, a Middleby Corporation company, based in Greenwood, Miss. He will be responsible for the overall operations, sales and engineering initiatives at Viking Range. Since joining Viking Range in 2007, Brown has held several senior engineering positions within the company, most recently as vice president of operations and engineering.
advertisement
advertisement
Tweets by @HFNmag