Columns
Mitigating Risks in Reductions-In-Force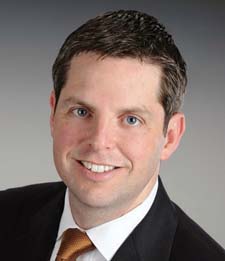 By Brian S. Rauch
Reductions-in-force have, unfortunately, become a growing trend in the retail sector. As detailed in last month's issue of HFN, both Macy's and J.C. Penney recently announced the elimination of 2,000 or more jobs. Even though they are typically done to improve profitability, reductions-in-force can be costly in terms of declines in productivity, loss of morale and potential litigation costs defending claims from terminated employees. With proper preparation, however, these costs can be mitigated.
Comply with Applicable Law
It is important to analyze all relevant federal, state and local laws when considering a reduction-in-force. Most importantly, the federal Worker Adjustment and Retraining Notification Act (WARN) requires most employers with 100 or more employees to notify employees (as well any applicable union representative and certain local government officials) at least 60 calendar days before certain plant closings and mass layoffs. In general, the notice to the work force must identify the location of the layoffs, company contact information, whether the layoffs are permanent or temporary, the expected schedule for separations, whether bumping rights exist and the job titles and individuals currently in those job titles. In addition, many states and localities have their own "mini-WARN" statutes that an employer must consider. Certain aspects of these state laws can apply to employers with as little as 10 employees, and generally cover employers with more than 25 or 50 employees.
Be Proactive in Notifying Employees
Notify the affected employees as soon as feasible in order to avoid unnecessary rumors. Early notification of upcoming layoffs also provides employees with time to become mentally prepared for their potential layoff and will provide the remaining employees with a sense that the company treated the departing employees with respect--and, thus, provide the comfort of knowing that they will be treated with such respect going forward.
Consider Offering a Severance Plan
Providing severance packages in exchange for a release of claims can limit the company's potential legal risks. A severance package can consist of severance pay, outplacement services, continued health benefits or COBRA payments, or other benefits, in exchange for the employee releasing the company from potential claims. Importantly, a release of claims only will be valid if the severance package exceeds the amount otherwise owed to the employee by way of a contract or policy.
Provide Written Documentation
Employers should provide affected employees with written documentation of their last date of employment, the cessation of company-provided benefits and the details of any severance package being offered. In addition to being a good practice to avoid any misunderstandings, many states require employers to provide a similar written notice of termination. Moreover, employees should be notified that shortly they will receive information regarding their rights to continued health coverage from either the company or health insurance provider.
Communicate with Continuing Workers
After a reduction-in-force occurs, it is vital to have open communications with the continuing work force. Employers should be honest about the reasons for the reduction-in-force, the regrettable nature of the situation and the plan for moving forward. Then, the company should redirect the message to re-energize the remaining work force.
In short, preparation and effective communication can make the unfortunate situation of reducing force a little less risky.
Brian S. Rauch is a shareholder with Buchanan, Ingersoll & Rooney. He can be reached at brian.rauchatbipc.com.
Editor's Notes: The comments are those of the author and are not necessarily views shared by HFN or Macfadden Communications.