Restonic Receives Women's Choice Award
Honored for excellence in consumer satisfaction
Posted on 
January 6, 2016
 by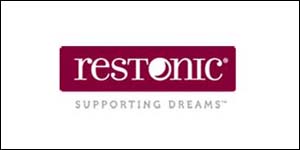 BUFFALO, N.Y.—Restonic has been awarded the 2016 seal of approval from Women's Choice for "exceptionally high after-purchase satisfaction rating with female consumers," according to a company statement.
This marks the sixth straight year that Women's Choice—an organization that provides women a voice in identifying brands, products and services that deserve their loyalty—has honored Restonic. According to a survey by the organization, 96 percent of past Restonic consumers would recommend the brand to their friends and family.
"As the first mattress manufacturer to earn the Women's Choice Award for outstanding customer experience in 2011, Restonic consistently demonstrates their commitment to their customers," said Delia Passi, CEO and founder of the Women's Choice Award.
In recent years, Restonic said, it has focused on being a go-to partner in the digital space for its customers. "Restonic's research-focused, content-driven, consumer-centric approach to digital content and social media strategy has grown into a powerful resource the company makes available to all Restonic retailers—along with support to help retailers execute with precision," the company said.
In 2015, Restonic launched its custom application which provides information for retail sales associates as they seek to provide solutions for consumers. The app is available on both Apple and Android devices, and can be downloaded by consumers free of charge.