Typhoon Plus Changes Name to Sistema
Posted on 
February 9, 2011
 by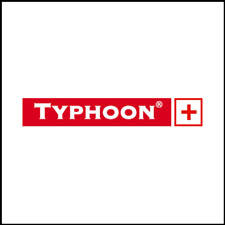 PETALUMA, Calif.-To better reflect the growth of its food storage category, housewares company Typhoon Plus has changed its name to Sistema US. The company has had the exclusive distribution rights to Sistema, the New Zealand-based brand of food storage, in both the U.S. and Canada, for a little more than three years.
"Our food storage business has nearly doubled for each of the last three years consecutively," said Simon Kirby, president, Sistema US, Inc. "Our food storage business is now worth more than 70 percent of our overall business."
The brands Sistema and Klip It are manufactured in Auckland, New Zealand, in a state-of-the-art 300,000 square-foot facility, Kirby added. The products are BPA- and lead-free, and are freezer-, dishwasher- and microwave-safe.
For next month's International Home + Housewares Show, attendees will see additions to the Klip It stackable and modular storage line, which is strong for the on-the-go and back-to-school categories, Kirby said. "It works well year round reflecting consumers desire to save money and improve their nutrition by taking their own food to work. We have added a lot of color to this category."
advertisement
advertisement
Tweets by @HFNmag