Spectrum Diversified Designs Relauches Website
Updated content, including reviews and blog, add to user experience and organization
May 31, 2016
,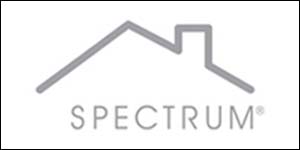 STREETSBORO, OH—Spectrum Diversified Designs recently relaunched its website, offering simplified browsing, updated content and product imagery intended to create a more engaging user experience.
The new site integrates updated new features including a revamped blog, product reviews and an "As Seen In" page which highlights its brand presence throughout major publications, popular websites, television and movies. Social media plug-ins allow customers to share their favorite Spectrum products and connect through Facebook, Twitter, Pinterest, Instagram, LinkedIn and Google+. Shoppers can also create an account with Spectrum, allowing them to generate wish lists and track orders.
To accommodate its large product line, Spectrum restructured its item categories to include baskets, bath, beauty, closet, entryway, garage, kitchen and office. As it expands into new areas of the home, including dorm and apartment living, baby nursery and laundry room, new sections will be added.
"Spectrum's new site provides a fresh and simplified look that is user-friendly and easy to navigate," said Alli Finer, Spectrum's e-commerce sales manager. "It includes a responsive design, improved search functionality, enhanced content and photos, and an overall better experience for our customers."
Sponsored: De'Longhi Unveils New Products Across Home at the Houseware Show

   More Videos
Tweets by @HFNmag