Wayfair IPO Closes
Posted on 
October 8, 2014
 by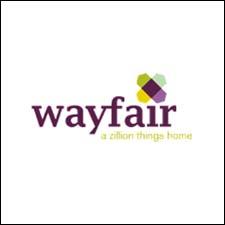 BOSTON-Wayfair has closed its initial public offering of 12.65 million shares of its class A common stock at $29 per share.
This included 1.65 million shares purchased by the underwriters exercising their option to buy additional shares. A total of 10.5 million shares were sold by Wayfair, and 2.15 million shares were sold by certain selling stockholders. In a statement on the IPO's closing, Wayfair said it did not receive any proceeds from the sale of the shares.
As of this morning, Wayfair's stock price was $33 a share. The price has gone as high as $39.43 since the stock starting trading on the New York Stock Exchange, under the symbol W, on Oct. 2.
advertisement