Artisan Resource Doubles Size for Summer Show
Posted on 
June 14, 2013
 by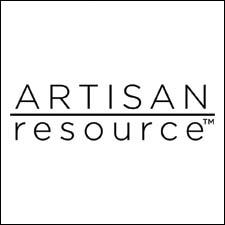 WHITE PLAINS, N.Y.-Artisan Resource, the trade show for international artisanal producers that runs concurrently with NY Now, will have more than 100 exhibitors at its August edition, double the number of exhibitors at the winter Artisan Resource in January.
According to Alison Rober, the show's sales manager, the show could expand even beyond that total. "We're still in talks with several additional countries, so we'll likely see even more growth before the summer 2013 market opens on Aug. 18," Rober said. Artisan Resource is structured to encompass government-sponsored pavilions of multiple companies from different nations.
The summer Artisan Resource will feature companies from 24 countries. Seven countries will be brand new to the show: Cameroon, Japan, Palestine, Panama, Tunisia, Uganda and Uzbekistan. Returning nations will include Afghanistan, Bolivia, China, Colombia, Ecuador, Egypt, Haiti, Guatemala, India, Kenya, Mexico, Morocco, Nepal, Pakistan, Peru, Philippines, South Africa and Vietnam.
advertisement