Blogs
Blog: 295's New and Smiling Face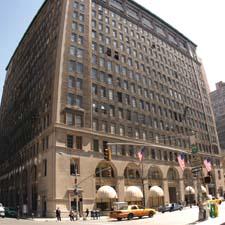 One of the happiest discoveries I made during last month's New York Home Fashions Market was when I visited 295 Fifth Ave., the long-time textiles showroom building.
Over the past two years, hallways have been repainted, marble cleaned and polished, lights replaced and directory signs replaced. A state-of-the-art security system was installed. Work has also been taking place on the building's exterior, where the engraving has been spruced up with gold paint and planters put in place.
Perhaps the best part is the Buyer's Lounge. Lou Lombardi, the building's CEO, introduced this on the first floor last year. For this market, it was enlarged with more tables and comfortable chairs. The food choices were expanded to include hot entrees, and were very tasty.
Today's 295 is the result of the investments made in refurbishment by Manhattan Properties, its owner, and spearheaded by Lombardi, who has been the building's CEO since early 2011.
There's more to come as the building continues on its road to total refurbishment.--David Gill