Blogs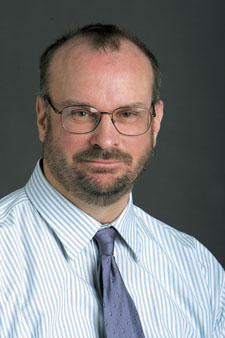 David Gill
The home textiles industry is looking ahead to the March showroom market, not long after the month of January, which the industry could be forgiven for calling the Month from Hell.
January is the month of one trade show after another. First there is Atlanta, then Dallas, then the Gift Fair in New York. And some vendors now exhibit at all three shows--following which they have to scramble to get ready for March market.
Dangerous as this may sound, I have an idea. It hearkens back to the time, back in the '90s, when the Gift Fair led into the showroom market.
At that time, the Gift Fair would start on the Saturday before the official opening of the showrooms on the following Monday. Buying groups from the major retailers would begin their market by visiting the Javits Center, the piers and the Metropolitan Pavilion, which at that time held the concurrent New York Home Textile Show.
My idea is: Why not bring this old schedule back?
Having the Gift Fair lead into the showroom market worked on two key levels. It gave retailers large and small the opportunity to see vendors large and small, and thus the chance to get a full sampling of new products and trends within a few days, rather than over the stretch of two or three months.
It also fostered the feeling that the industry was all one piece, not shards of vendors serving this or that category, this or that price point, this or that retail channel.
And because of that, it also created at least a partial sense (not shared by all, granted) that textiles is all one industry--retailers and vendors together, all part of one effort to survive and thrive.
What we have today are two trade events, the Gift Fair and the showroom market, each selling similar merchandise but with little or no connection with each other. We have an industry with the same goals for its products, yet which is fragmented between these shows, leaving almost no opportunity for the vendors at these shows, and the retailers who attend them, to share ideas and experiences about these products and doing business.
So with another market week ahead of us, the industry should consider trying the old schedule again. Being all together has worked before--in home textiles and in other settings.--David Gill