High on the High End
Posted on 
November 27, 2012
 by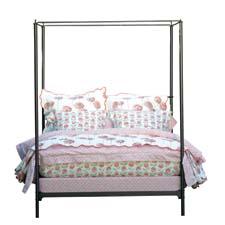 By David Gill
All of the signs are pointing to a recovery for luxury linens.
The luxury end of the soft-goods business suffered a huge blow with the onset of the Great Recession five years ago. The economic cataclysm hurt the luxury market in two crucial areas: From the consumer standpoint, it reduced the means and the willingness to spend among upper-income consumers; in addition, it turned the housing market, always a crucial indicator for this level of goods, in a steeply southward direction.
Now--with 2012 heading to a close and the U.S. economy gradually recovering--signs of better times have emerged for luxury textiles. Both consumers of luxury goods and the housing market are heading toward the New Year in a feel-better mode.
In a recent statement from Unity Marketing, a research firm that studies the luxury market, Pam Danziger, the company's president, said, "Finally, the housing market is showing signs of recovery as affluent consumers are trading up and investing in new homes. That means opportunity for marketers selling things for the homes people are buying."
According to executives with vendors of high-end textiles, their products are among those home items well-off consumers are seeking out. "Yes, the consumer is in the market," said Jason Needleman, president and CEO of luxury linens purveyor Peacock Alley.
Needleman said the rush back to the stores by affluent shoppers is a sign of pent-up demand. "For the past four years, some of our consumers have cut back on extravagance and waited to purchase fine linens," Needleman said. "They are currently filling the linen closets with sheets, blankets and towels."
The higher quality of these luxury products is an important part of this pent-up demand. "Consumers are looking for fine linens because they understand the quality more than in the past," said Filippo Arnaboldi, vice president of Frette. "They are willing to pay more for higher quality and also design, because once they experience it, they do not go back to lower-quality linens."
The vendor executives said that in shopping for luxury textiles, consumers are returning to the traditional distribution channels for this class of goods. As enumerated by George Matouk Jr., president of John Matouk & Co., these are "better department stores, specialty stores, interior designers." But one less-traditional channel has emerged: The Internet. "Our specialty stores with strong Internet businesses have outperformed those stores that are strictly brick-and-mortar," Matouk said.
The World Wide Web has become more than merely a retail outlet for luxury goods. "We see an increasing use of the Internet as a tool to learn more about luxury brands from the younger demographic," said Steve Schneider, president of Sferra Fine Linens. "We are expanding our use of social media, such as Facebook, Twitter, Pinterest, Four Square and other platforms."
Peacock Alley also has been extending its reach into social media. "We have always appreciated and continue to evolve with the ever-changing social media, digital publishing and e-commerce networks and platforms," Needleman said. "No matter how our customers get the information on bedding brands and trends, everything seems to be headed to a tablet-based medium."
Not only have technologies such as the Internet and social networks assumed more importance in where and how luxury textiles are purchased, they are also playing a larger role in the design of these products. "The most exciting design trend in fine linens relates to the advances in digital printing," Matouk said. "It is now possible to print digitally with reactive pigments at speeds unimaginable only two years ago."
Such advances have expanded the design palettes seen on luxury products beyond the shades of white that, not so long ago, characterized this class of linens. According to Scott Formby, Frette's creative director, they have also allowed consumers to be more experimental in the range of designs of luxury linens. "This includes re-embracing such trends as color, pattern and styles which are not always 'basic,'" Formby said. "The emphasis on design in these categories has encouraged the consumer to experiment more, change linens more frequently and express themselves more freely."
Technology in design will provide a platform for the future growth of this category as well. "We continue to see technologies emerge that allow consumers ultimate control of creating looks and creating a personal lifestyle," Needleman said.
Of course, the economy has to continue to cooperate in maintaining luxury textiles' rediscovered momentum. "Without an improvement in the housing industry," Matouk said, "growth will continue to be more of a zero-sum game with stronger competitors gaining market share at the expense of weaker ones."
To Danziger, the signs for better times are already here for luxury home-products vendors. "What's needed now," she said, "is for marketers to understand the affluent customer is ready to invest in improving their homes and make sure their marketing messages match the consumers' own desires."
advertisement
Donny Osmond Home Adds Decorative Accessories

   More Videos
advertisement
advertisement
Tweets by @HFNmag