NY Now to Highlight Sustainable Goods
Posted on 
May 24, 2013
 by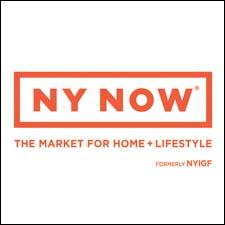 WHITE PLAINS, N.Y.-New resources and trends in sustainable home and lifestyle products, production and business practices will be featured through the SustainAbility: design for a better world initiative at NY Now this summer.
The SustainAbility display will feature some 120 products from 70 NY Now exhibitors, selected based on their use of eco-friendly products and production processes, as well as socially responsible, philanthropic or fair-trade oriented business practices. The display will also include exhibitors from Artisan Resource, a show that matches artisanal craft producers and production resources with U.S.-based volume importers, direct import retailers and wholesalers.
According to display curator, Ilene Shaw of Shaw + Co! Productions, "The trend we're seeing in eco-friendly products is the use of materials which have previously been overlooked. Makers are still using traditional recycled materials, but are now supplementing them with, for example, papers and other pulp-based materials made from new plant varieties."
Eco Choice awards will be bestowed on participants in various categories via online voting, and educational seminars will be offered that address the business of sustainability.
NY Now, formerly the New York International Gift Fair, takes place Aug. 17-21 at New York's Jacob K. Javits Center and Passenger Ship Terminal Pier 94. Artisan Resource takes place Aug. 19-21 at the Passenger Ship Terminal's Pier 94.
advertisement