NY Now's International Flavor: 55 Countries Represented Among Exhibitors
Posted on 
July 29, 2013
 by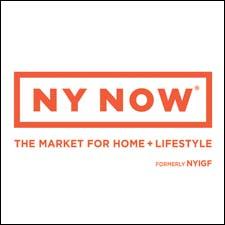 WHITE PLAINS, N.Y.-More than 350 international companies, representing 55 countries, will be among the exhibitors at NY Now next month.
According to a statement from GLM, the show's owner and manager, most of these suppliers will be together in government-sponsored pavilions or in organized groups throughout the show's product collections. Others will be showcased in Artisan Resource, the GLM show that connects artisanal producers with U.S.-based importers, direct-import retailers and wholesalers, which will run concurrently with NY Now.
Christian Falkenberg, NY Now's director and GLM senior vice president, said the international suppliers are "an important component of the fair's position as the nation's premiere home and lifestyle market. With 55 countries represented, NY Now's global resources are broad and diverse."
advertisement