Still Made in the USA
Home furnishings vendors old and new continue to make products in the U.S.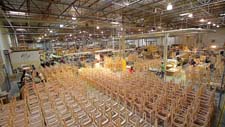 Bassett Furniture
While domestic manufacturing's best days are clearly in the rearview mirror, there is a but detectable resurgence in American-made home furnishings.
HFN spoke with some of the best-known companies--along with up-and-comers--that are helping to keep American manufacturing alive. While the business entities are unique in their offerings, philosophies and operations, they share some distinctive beliefs. Whether it's a conversation with Rob Spilman, CEO of Bassett, with a century-old tradition of making products in the U.S., or Trent Mayol, founder of year-old SmartDeco, there's a deep confidence in the quality of American-made goods.
"Making products in the U.S. has a unique connotation that you truly care about the quality of your product," Mayol said. "It says that you're not willing to sacrifice quality for the sake of profit making. And Americans should take pride in the fact that that resonates worldwide."
The financial downturn that started in 2007 brought a focus to the importance of manufacturing jobs to the American economy, sources said. This led to consumers asking for products made in the United States. In turn, retailers have become more receptive to domestic goods.
"American consumers were personally impacted," said James Delorbe, CEO of MADE: In America, a Washington-based non-profit organization dedicated to increasing public awareness about the importance of domestic manufacturing. "People started losing jobs--they said, 'Wait a minute.' It's been a wake-up call for people.
"Coming out of the slump, people are more conscious that our manufacturing base needs to be firmer here."
Dan Schecter, the senior vice president of sales and marketing for Carpenter Co., agreed. "The key change is an understanding that Made in America keeps jobs here," he said. "Buying American made gives one the feeling that he's doing good for the country and for themselves."
Other macro-economic and international trade trends are positively affecting U.S. manufacturing as well.
"Labor costs are rising in both India and China," said Keith Sorgeloos, president and CEO, Home Source International. "So the cost benefits of manufacturing overseas are beginning to diminish and will continue to do so as labor costs rise and domestic production provides less supply for Indian and Chinese exports. Product and marketing opportunities have increased significantly in the last 12 months."
Anecdotally, almost every company that HFN interviewed for this feature is in the process of expanding its American manufacturing at some level. While no one expects a full-fledged return to the manufacturing days of the past, domestic home furnishings is in the midst of a small-scale comeback.
As New York's feisty Mayor Michael Bloomberg said at the International Housewares Show in March: "Anybody who thinks America cannot compete is wrong."--Duke Ratliff
Bassett Furniture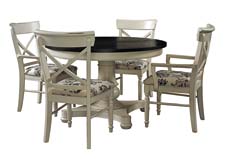 For Bassett Furniture, domestic manufacturing is a century-old family tradition that gives the company a distinct advantage over its competition.
When Rob Spilman, Bassett CEO, discusses the company's U.S. manufacturing efforts, he speaks with a passion. "When you see a photo in a catalog or magazine of a Bassett product, there's a lot behind that picture."
Spilman's great grandfather J.D. Bassett helped found the company in 1902.
"Domestic manufacturing is important for us on multiple levels," Spilman said. "Of course we have a heritage of doing it--at one time we were the largest manufacturer of furniture in the United States."
Bassett has placed a huge emphasis on offering customized furniture at its stores. Through Bassett's HGTV Home Design Studio, customers can select a piece of furniture, pick from 1,000 fabric options, choose arm styles, back styles and base options. Customers can choose the firmness of the cushioning, plus add flair like nailheads and fringe. To top it off, the company promises to deliver one-of-a-kind pieces within 30 days.
"Domestic manufacturing allows us to make that piece just for you," Spilman said. "And we can tell that customer they can have what they want when they want it. Our dealers like it, our reps like it, it feels good doing it."
Bassett's wood factory, where it makes chairs, tables and case goods, is a 90,000 square-foot operation, located in Martinsville, Va. One hundred employees work at the plant. Bassett makes its upholstery at a large (504,000 square feet), two-factory complex in Newton, N.C., where 450 workers are employed.
Bassettfurniture.com prominently features a video titled "Quality Matters" that emphasizes the importance of domestic manufacturing. The video starts with Spilman: "We have an iconic American brand. That means we have exacting standards for our furniture. And we won't compromise. Simple as that."
But the main focus of the video is the factory workers. "Furniture is a very personal decision that a family makes, and our employees here understand that," said a Bassett factory worker in the video. "We are a family building quality furniture for families," said another.
Paradise Cushions by Fiberbuilt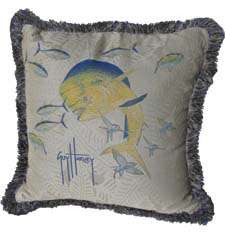 Fiberbuilt has nearly doubled its Lauderdale Lakes, Fla., manufacturing plant to 40,000 square feet since making a push into the cushion category a couple of years ago.
"All of our cushions are made in the U.S.," said Debbie Maytidu, retail sales manager for Fiberbuilt. "We cut the fabric, sew it, stuff it. Everything's done here."
The company employs 45 "skilled and experienced workers," as well as several specialized contract workers.
"The advantages of manufacturing in the U.S. are readily obvious," Maytidu said. "First, we're adding jobs to the U.S. economy. Second, it enables us to have nearly total control over our manufacturing process in terms of quality. It also ensures that we are able to provide custom products within standard lead times."
American consumers and retailers are asking for more domestically made products, Maytidu said. "The public seems to have stepped up to supporting this cause by requesting such products from retailers and by reading labels," Maytidu said. "We have been approached by major retailers asking for this type of program and they're specifically interested in Paradise Cushions' products because of our commitment to providing quality products manufactured domestically."
Homer Laughlin China Co.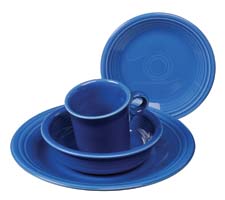 Written across the doorway of one of Homer Laughlin's plants are the words, "Through these portals pass the best potters in the world." The anonymous quote is just as valid today as it was in 1871, when the tabletop company established itself on the banks of the Ohio River. European immigrants settled there because the rich clay in the area is similar to that in England, and the towns of East Liverpool, Ohio, and Newell, W. Va., have been the better for it ever since.
Homer Laughlin, which owns both Homer Laughlin China Company and Hall China, today employs more than 1,000 people from the tri-state area of Ohio, West Virginia and Pennsylvania. The area was hard hit by the loss of steel jobs in the 1980s, but Homer Laughlin has remained a constant. "My family [understands] the value of keeping business here," said CEO Elizabeth McIlvain, whose great grandfather, William Edwin Wells, purchased the company from Mr. Homer Laughlin in 1897. "This community depends on Homer Laughlin as a job source. That's the mission statement of Homer Laughlin."
Homer Laughlin itself was significantly affected by the recent recession, particularly in its foodservice sector. Its employee count in 2007 was down to 600. But Fiesta ware, the dinnerware for which it is perhaps best known, has enjoyed a resurgence in recent years, and that has buoyed business, according to McIlvain. The company has seen steady employment for about a year and is currently hiring. "It's wonderful. I think people are understanding the importance of Made in the U.S.A. It's important to keep people working in the U.S. It may be cheaper to work offshore, but what's more important is having the jobs here.
"To be the makers and producers of Fiesta ware at a time in our lives when Fiesta is so uncommonly popular is amazing to me. I know our skilled workers are so proud of it as well," McIlvain said. Those workers have the pleasure of going into any retail store and seeing the work of their own hands, which is a great feeling, McIlvain added. "We have a lot of pride in our products that we make here. That goes from the top to the bottom."
Homer Laughlin has a sweet retirement tradition. As an employee in that area retires, his or her shoes are taken and dipped in plaster. The starting date and retirement date, along with their name, is written on both shoes. One shoe remains in the factory and the other goes home with the retiree.
Libbey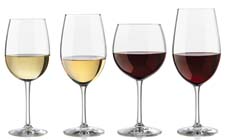 Libbey's distinguished American heritage dates back to 1818, when it was known as the New England Glass Company based in East Cambridge, Mass. In 1888 William Libbey relocated his company to Toledo, Ohio, where over the past 125 years it has grown into one of the largest glassware makers in the Western Hemisphere. It employs approximately 2,000 U.S. employees (1,500 in manufacturing) in two plants--in Toledo and in Shreveport, La.--as well as five distribution centers, two showrooms and two outlet stores.
"Libbey has a long heritage of U.S. manufacturing. We're very proud of that here," said Jeff Joyce, vice president of consumer sales and marketing for the U.S. and Canada. "We have meant a lot to the community in terms of employment and what we mean to the families."
Libbey's American manufacturing and corporate base allow it to focus on its largest market, the United States and Canada. It also exports what it makes in the United States to more than 100 countries.
The company has evolved into a global supplier for both retail and foodservice customers, and it now owns and operates factories in China, the Netherlands, Portugal and Mexico. These overseas facilities complement the product assortment that is brought to U.S. retailers. "We are flexible and agile in the United States and able to augment [that] with Libbey's global facilities as needed," said Joyce.
In addition, "Libbey's new product development, engineering and manufacturing teams in the United States help us focus on innovating new shapes and products for the U.S. market."
Libbey gives back to the communities in which it is based. For example, it is a key partner of the United Way in both Toledo and Shreveport.
SmartDeco Furniture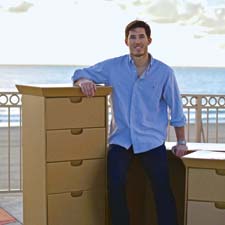 SmartDeco Furniture has been making its U.S.-made corrugated furniture for just over a year, but the company's American manufacturing roots run deep.
SmartDeco's founder Trent Mayol said all of its products are made by Pacific Southwest Container in Modesto, Calif., which was founded by his grandfather 40 years ago. PSC makes cardboard packaging for Apple, Sony and numerous wine companies.
"Growing up around cardboard and working in various cardboard facilities, I came to understand how underutilized cardboard is, and how wrong the perceptions are. SmartDeco is my way of changing that, and having a supplier here in the U.S. with the skills and manufacturing capabilities of PSC is a dream come true." Mayol maintains that quality is the main advantage of manufacturing in the U.S.
"There is a certain level of craftsmanship and quality that is unique to American-made goods," Mayol said. "And that craftsmanship is exemplified by the fact that we take a substrate such as cardboard and turn it into a piece of furniture that easily folds together without tools, looks great--and can hold over 300 pounds."
The disadvantage to U.S. manufacturing is per unit production cost, Mayol said. "But by reducing the transportation costs and reduction of waste through improved quality, I believe that the increased manufacturing cost in the U.S. strongly outweighs the negatives."
Surya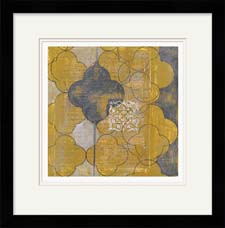 While the majority of Surya's product line is currently made overseas, the company has been adding U.S.- made product to its line, and by 2015, it estimates that about a quarter of it will be made in the U.S. Its wall decor, pillows, poufs and rug pad categories include product that is made in the U.S., and the company also buys some domestically made rugs as well.
"The product development cycle is a lot shorter because the people you are working with truly understand the U.S. market," said Seth King, vice president, sales and marketing. "Plus, speaking the same language takes some of the confusion out." The costs may be higher to make product here, but lead times are shorter, he said.
The company also plans to add custom rugs to its line later this year, and which will be customized here. They will include natural fiber designs with custom borders and cut-to-fit shags, said King, who expected they will debut at October High Point Market.
In Calhoun, Ga., where it is based, the company currently owns three buildings spanning 75,000 square feet each for warehousing and office space, while leasing another one nearby. But within three years, the company wants to consolidate everything into one facility, starting with a 500,000 square foot space, and then expanding to 1 million.
Over the last few years, the company has also created a bigger presence at the markets in which it participates, with the largest showroom to be opened this month at the Las Vegas Market, a 30,000 square-foot space in Building C, space C-400. Previously, its High Point Market showroom, which it opened last year in Showplace, was the biggest, at 26,000 square feet.
Lenox Corp.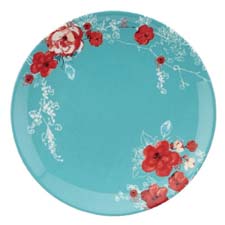 The bone china dinnerware that has graced the tables of Presidents Bill Clinton, George W. Bush and Ronald Reagan, among others, was made by Lenox and was made in the United States. So has all of the company's bone china dinnerware, from its Westchester pattern that was introduced in 1915 and is still in production to its most recent introductions at the New York Tabletop Show in April. Bone china accounts for about half of the company's overall dinnerware business, and the plant produces roughly four million pieces per year.
Lenox has been manufacturing in the United States for 124 years; since 1991 production has been based in a 250,000 square-foot plant in Kinston, N.C. It is the only bone china factory in the United States, according to Sherri Crisenbery, vice president of Lenox Brands, and for both the small town of Kinston, population 22,000, and for Lenox itself, "it's a big deal." Lenox employs somewhere between 300 and 400 people there and its approximately $8 million annual payroll directly benefits the local economy.
The average employee has worked at the factory for 14 years. All gold and platinum banding is done by hand, and it takes about one year to train someone in the decorating process, Crisenbery said. A lot of technical and research and development work is also done in Kinston, which has enabled Lenox to pioneer techniques such as a microwavable gold finish.
The key advantages of domestic manufacturing are control and speed to market, Crisenbery said, "but that's outside the fact that we can say 'Made in the U.S.A.'"
Tervis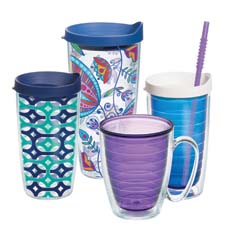 The desires of Tervomaniacs, as fans of plastic drinkware company Tervis are affectionately known, are filled almost immediately in the company's North Venice, Fla. facility. "We are totally made-to-order. As soon as we receive an order we start making it, so speed is really important," said Wayne Varnadore, chief operating officer. No order is too small, either, he added. The promise of high quality, customization and rapid delivery make being a domestic manufacturer particularly important. "We're proud to be made in America," Varnadore said. "We definitely make sure folks understand that. We were born here." The family-owned business has been making tumblers for 67 years, and today it has roughly 800 employees, 400 of whom work in the factory. Tervis offers an internal training program to its factory employees that enables them to learn a number of different jobs, which enhances their work experience.
Tervis is active in the Sarasota County community. It is very involved in the Ringling College of Art and Design in Sarasota. Tervis has gone into the classrooms and worked with students on marketing and other business ideas, encourages interns from the school and supports the Ringling's educational outreach and its environmental efforts.
Mohawk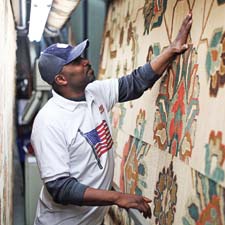 "Made in the U.S.A." may have been gaining popularity over the last few years in the home furnishings industry, but for Mohawk Home, "we never walked away from it," said Bart Hill, general manager for its rug business. In the 1980s, for example, American Rug Craftsman (a company that Mohawk bought in the 1990s) "was all about 'Made in the U.S.' and we promoted that." But as global influences became stronger the industry's emphasis on U.S.-made product fell away at that time.
Now, of course, the movement for U.S.-made product has gained momentum again, so Mohawk has reemphasized its roots on its packaging--bringing it from the back to the front and making it more prominent--and POP, as well as launching videos such as its "Still Made in the USA" series. "Retailers want that ['U.S.made' emphasis] from us," said Jeff Seagle, director of marketing and product merchandising. "It's a good time to promote it."
Mohawk currently has multiple facilities across the Southeast, from manufacturing to distribution. Many are shared with the carpet division, but the primary Mohawk Home facilities number more than 10, said Hill, and total more than four million square feet.
While Mohawk's rug division does import, more than 80 percent of its product is made here. "The more you control [by producing here] the better," said Hill. "We control our own destiny." With the timing at retail so important, having imported product spend 30 or 60 days on the water getting to the U.S. can be tricky, something that's avoided with domestically made product. "We want to make as much here as we can," Hill said.
With its amount of manufacturing, Mohawk is also able to remain a "low-cost manufacturer," important in a price sensitive category such as rugs, Hill added.
And having a multi billion dollar parent company like Mohawk Industries allows Mohawk Home to continually reinvest in all areas of its business: fiber, machinery, finishing, distribution and packaging, Hill said. "There's not a single area we don't touch," he said. "That's how we stay relevant ... The way we stay here is we invest back into our business."
Creative Bath Products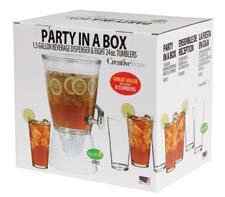 Demonstrating that success can be long-lasting for companies that manufacture in the U.S., Creative Bath products is celebrating its 40th anniversary in business this year. The company manufactures most of its offerings, which include bath products and housewares, at its headquarters in Central Islip, N.Y.
The company has a product line that encompasses more than 500 SKUs. It claims to be the world's largest manufacturer of beverage dispensers and bed risers, and strives to maintain its position as a force in the market for decorative bath merchandise.
That merchandise includes collections of coordinated shower curtains, jacquard-embellished towels, bath mats, lotion pumps and other accessories. For the past several years, it has also offered housewares, including serveware, drinkware, tabletop and storage and organization products.
For Creative Bath, being a domestic manufacturer has distinct upsides. "We ship faster and manage our customers' inventory flow," said Bob Weiss, executive vice president and chief operating officer. "Compared to China, we can get re-orders to the store shelves on great sellers that would only have a chance of one order from China because of the long lead times needed."
The Central Islip facility works on a just-in-time manufacturing basis. "Items ordered on Monday ship on Friday, unlike overseas suppliers that require months of advance production notification and expensive freight costs," Weiss said.
Aside from the benefits of manufacturing here, the company also feels that it is contributing to the economy and the local community. "We are creating jobs here," Weiss said. "We produce products consumers feel safe in using."
Creative Bath is also continuing to invest in its manufacturing here, especially in the area of sustainability. "We are becoming as green as possible," Weiss said. "We are installing solar panels on our factory roof, and switching to LED lights in our offices and warehouses. We are also installing more robotics on our injection-molding machines."
The company now spotlights its Made in the USA status with the Made in the USA logo on all of its packaging. Weiss added that it promoted its Made in the USA orientation at the International Home + Housewares Show in Chicago this past March.
"We pride ourselves as innovative product development leaders," Weiss said. "We take nothing for granted."
Lodge Manufacturing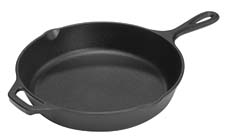 Some things have changed at Lodge Manufacturing since it started in 1896. It's no longer named after a minister, but its founder, Joseph Lodge, for example. And it no longer makes cast iron garden gnomes and animals, which it did to survive in the 1930s.
But otherwise, Lodge has been making cast iron cookware in Tennessee since the very beginning, and is still run by members of the Lodge-Kellermann family.
"Lodge is the sole domestic manufacturer of seasoned cast iron cookware," Mark Kelly, public relations and advertising manager, said. "We are the oldest family-owned cookware company in the country."
And it's expanding. The company is currently increasing its foundry, adding a new sand machine for producing the sand casts essential to cast iron cookware manufacturing, a new melt center and a new automatic pouring system. The expansion will increase the company's capacity by about 40 percent, Kelly said. (Right now, the factory makes between 800 to 1,600 pieces an hour.) The additional two 10-ton melting machines (the factory currently has two three-ton melting machines) will be installed by the end of this year, while the rest of the expansion will be finished by the end of 2014.
While Lodge has branched out to categories other than cast iron and made overseas--such as enamel-coated cast iron cookware, stainless steel (though not its seasoned carbon steel items) and silicone accessories--still more than 80 percent of its line is made in the U.S.
"With the high demand for our current lineup of foundry seasoned cast iron cookware, Lodge will be introducing more cast iron cookware accessories to enhance the cast iron cooking experience," said Kelly. It's 12-inch skillet has been the company's top-selling item for many years, followed by its 10.25-inch skillet. "It's great on the stovetop, in the oven, on the grill and at the camp site," he said. "It's also induction ready."
The primary advantage to manufacturing in the U.S. is quality and delivery time, Kelly added. "Products made in the U.S. are of higher quality than many products made overseas. And U.S. made products can be shipped to customers much more quickly than imported products."
And since cast iron and cornbread go so well with each other, Lodge is also a major sponsor of the National Cornbread Cook-off, which takes place during the National Cornbread Festival in Lodge's South Pittsburg, Tenn., hometown. The cook-off is "a great tribute to all things cast iron and cornmeal, a food source for folks for generations."
Pendleton Woolen Mills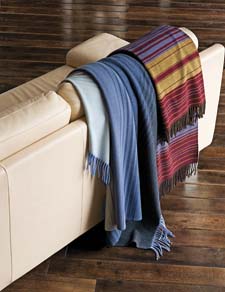 Around 1900, there were more than 1,000 woolen textile mills in the United States, according to Pendleton Woolen Mills' corporate communications. "Today, there are only a handful of mills remain," the company said, "and Pendleton is two of them."
The company has mills located in Pendleton, Ore., and Washougal, Wash. It is celebrating its 150th anniversary in business, making it one of the home textiles industry's ultimate survivors.
Most family businesses have difficulty surviving into their third generation. Founded by Thomas Kay in 1863, Pendleton is now led by Kay's great-grandsons--C.M. (Mort) Bishop Jr., president, and Broughton (Brot) Bishop, vice chairman--and great-great-grandsons--John Bishop, chairman and vice president, and Charles and Peter Bishop, both vice presidents. E.K. McColl, Mort's nephew, is now a Pendleton sales manager, making it six generations of the family in the business.
Pendleton continues to enjoy several advantages in keeping its most of its manufacturing put here in the U.S. Its lead times are shorter, its turns are faster and its minimums are smaller. In addition, product reviews take place more quickly, and there are more options to review actual product samples, versus approvals of digital versions.
Times have changed in Pendleton's manufacturing. Twenty years ago, the company performed all of its weaving and sewing here. Today, it now works with partners throughout the world, which has allowed it to diversify and color-coordinate its wool offerings with those made of cotton, silk, leather and suede.
The company has found advantages in sourcing some of its products from abroad. "Many offshore resources offer product-development opportunity along with their manufacturing," the company said. "Certain manufacturing is better offshore, such as fine needle work, silk and down, for example. But in other products, regarding quality and craftsmanship, the U.S. companies are highly competitive."
Pendleton continues to produce all of its woolen fabrics at the two mills in the Pacific Northwest. It also continues to explore opportunities to manufacture its products domestically, whenever possible.
The company is also reinvesting in its U.S. mills on a continual basis, boosting the mills' technology, efficiency and sustainability. Its trademarked Eco-Wise Wool has been certified by MBDC, which rates sustainable products in a variety of categories. "Our company is committed to the 'Warranted To Be A Pendleton' standard in all that we do to bring the consumer the best style, quality and value," Pendleton said.
EdgeCraft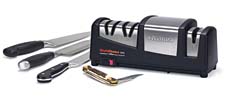 Since the launch of its very first product, the Chef'sChoice Model 100 electric knife sharpener, in 1985, EdgeCraft has manufactured in the United States. The company engineers and assembles its electric and manual knife sharpeners and cutlery under the Chef'sChoice brand at its headquarters in Avondale, Pa., selling to customers in more than 70 countries throughout the world.
Being vertically integrated at this location is an important part of the EdgeCraft story, according to the company's president, Sam Weiner. "We do our own molding, diamond abrasives and assembly operations," Weiner said. Manufacturing domestically also provides a key advantage for EdgeCraft in terms of quality control. "Manufacturing our products in the U.S. allows us to more effectively control the quality and reliability of our products, and maintain the integrity and commitment to our brand," Weiner said.
Experience at U.S. manufacturing also gives EdgeCraft an advantage regarding the products it imports and distributes from Europe and the Far East. "We know product development and manufacturing, and consider all of our products--whether manufactured by us or one of our overseas contract manufacturers--from the perspective of experienced and committed U.S. manufacturers," Weiner said.
The advantages of domestic manufacturing for EdgeCraft go beyond quality control. "We are more responsive to our retailers and, ultimately, consumers," Weiner said. "It allows us to better service the products that we produce. We are able to develop our technological innovations and intellectual properties in the U.S. and help to build the company's overall manufacturing infrastructures. We are able to better respond to our export market as well."
These benefits offset the one disadvantage Weiner acknowledged to manufacturing here, which is higher manufacturing costs. "Since its launch, EdgeCraft has made the effort to reduce manufacturing costs while maintaining our commitment to technological innovation and product quality, so we can better serve our customers and remain competitive," he said.
The company's commitment to quality and innovation has helped it withstand the difficult economic environment of the past few years, both here and abroad. In fact, EdgeCraft's launch of the Hybrid sharpener line, a more affordable grouping of sharpeners, was a response to the tough business conditions. This line combines the advanced manual and electric sharpening technologies of the Chef'sChoice brand to provide consumers strong performance at an affordable price.
Weiner noted that the development of the Hybrid line involved a significant investment for EdgeCraft, which stems from the company's commitment to continuous improvement. "This demands significant corporate investment in both our newest introductions and existing product lines," he said.
Von Tobel Cites Brass Textures Among Top Trends

   More Videos
Subscribe to
HFN Omnichannel
Receive the news you need to know about the trends in the industry delivered right to your inbox.


HFN's DIGITAL EDITION

September 2017


COVER STORY:

2017 State of the Industry Report
Cautious Optimism, Mixed Results

Many expected 2016 would be a banner year, but the political and economic climate softened consumer confidence. It was also a year consumers spent more lavishly on home remodeling rather than decorating.


ALSO IN THIS ISSUE:

TJX Unveils First U.S. Homesense Store - In a time when retailers are reducing store counts, TJX continues to get physical.
Ikea's Fluid Spaces - The retailer's new intros reflect multifunctional rooms.
N.Y. Home Fashions Market Preview - Textile textures get soft and cozy, colors warmer.

Subscribe to Digital Edition
Tweets by @HFNmag