Blogs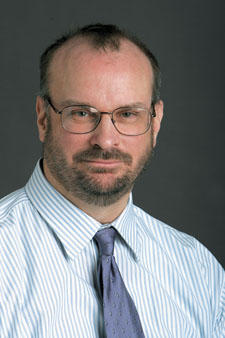 David Gill
One of the biggest recent developments in home textiles comes from a company that will not be present at this month's New York Home Fashions Market.
During Las Vegas Market in August, Tempur-Pedic expanded its line of bed pillows, launching a new line called Traditional and upgrading some of its existing products. Just before that show, Tempur-Pedic's president and CEO, Mark Sarvary, dropped what could be an atomic bomb on basic-bedding manufacturers when, in a conference call to financial analysts about the company's second-quarter results, he said: "Beyond mattresses, we're excited about the potential for our pillow business."
To paraphrase a commercial long ago from a long-defunct financial-services firm, "When Tempur-Pedic talks, people listen." And when it comes to its competition, they do more than listen--they shake in their boots.
Tempur-Pedic is one of the reigning titleholders in selling consumer products. The company has always invested massively in marketing and advertising, but its success owes to more than just the millions it has poured into this effort. It has conducted innovative promotions through its website, and Tempur-Pedic's TV ads are classy and actually succeed in romancing mattresses.
Thanks to its marketing ability, Tempur-Pedic has transformed the specialty-mattress category from a radar blip into the fastest-growing segment of the business. It has also turned itself into a money-making machine that now accounts for more than $1 billion in annual sales.
Oh, and by the way, it makes money hand over fist in doing so. Last year, Tempur-Pedic's bottom line totaled $157.15 billion, up 85 percent over the previous year.
Tempur-Pedic has overturned the prevailing sentiment among manufacturers that price is the key factor in the consumer's decision to buy a mattress. The company posts impressive sales data on a consistent basis despite having mattresses priced as high as $6,500.
In pillows--another supposedly price-sensitive category--some results are already in. Tempur-Pedic's pillow line is priced upwards to $100. In spite of this, Tempur-Pedic's international pillow sales ballooned 31 percent in this year's second quarter.
So if you're a pillow manufacturer, you have probably already felt the company from Lexington, Ky., nibbling at your market share. Indeed, some vendors are welcoming the Tempur-Pedic challenge--including one, also a vendor of foam pillows, who said, "Bring 'em on." That's fine. A little fire in the basic-bedding belly never hurt anyone.
But don't expect competing with Tempur-Pedic to be easy. When it comes to marketing, positioning and selling its products, Tempur-Pedic knows what it's doing.
David Gill is senior editor for textiles, furniture and housewares. He can be reached at dgill@hfnmag.com.