Blogs
Thoughts on a Decent Market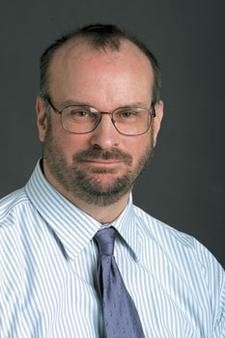 David Gill
They came, they saw, they ordered ... or they will order, the vendors hope.
That's a very quick summary of the recent New York Home Fashions Market. Of course, there was more to market week--both positive and negative.
First, the up side: The market was well attended, not only in numbers, but in the people who showed up. Sightings were reported of upper-level merchandising executives from many of the big retailers.
Not only did store honchos show up, but they were also ... well, not exactly happy; more relieved than anything else. The feeling seemed to be that the business cycle from hell has cycled away, and that consumers are ready to buy the new home products they had avoided during the recession.
The products on display provided another reason to feel better about all things textile. On the decorative side, bright colors and bold, chancy designs held the stage in some showrooms. The basic-bedding folks put the emphasis on brands (Hollander's Court of Versailles, United Feather & Down's Portico and Downlite's goodhome and Eddie Bauer introductions, for example) rather than price.
These were just some of the positives. But market week unmasked many of the challenges the industry will face throughout this year, and probably into next year, too.
At or near the top of this list is pricing. With the recent spikes in costs of raw materials and transporting these goods from various parts of the world, it's become difficult for manufacturers to come up with prices that will give them a black (or at least darkish) bottom line, while at the same time making these products affordable to consumers.
This would be less of a problem if manufacturers and retailers actually worked together on resolving the price issue. But from the conversations held during market, it's apparent that the gulf between vendor and retailer is as wide as ever--perhaps wider.
This is a very old story, of course. Retailers and manufacturers have been snarling at each other for decades. But in an economy that is still struggling out of recession--with so much at stake for both sides--is it so hard for retailers and vendors to join forces on pricing?
Apparently, yes.
Retailers still regard manufacturers with suspicion. Manufacturers still complain that their margins are being whittled to nothing, and that the stores have lost the ability to merchandise home textiles.
So the final challenge is one that the industry has been facing for years: to stop giving lip service to partnerships with customers, and to actually create those partnerships to ensure that both manufacturers and retailers survive and thrive.
With another market done and gone, it's time for manufacturers and retailers to put down their guns and work together to grow this business.
This is the home-textiles market--not Capitol Hill.
David Gill is senior editor for textiles, furniture and housewares. He can be reached at dgill@hfnmag.com.